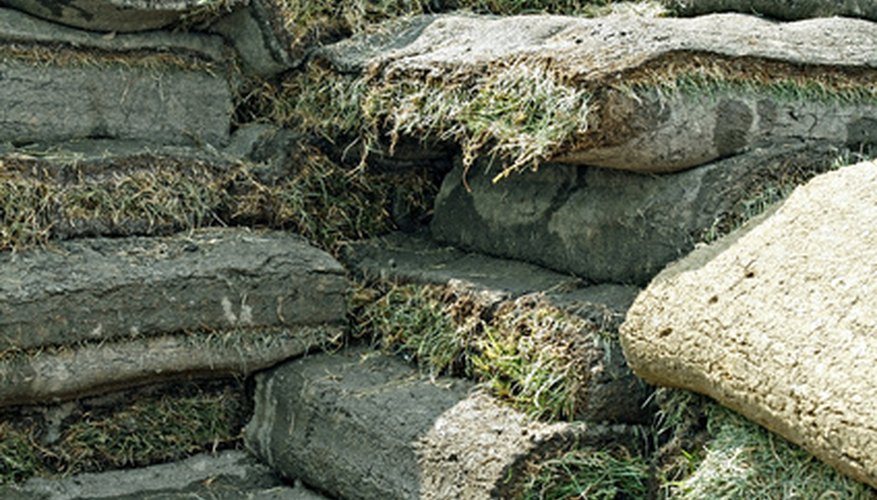 Dead patches in your lawn might be the result of the sun, animal waste, disease or other causes. A small barren patch can ruin the aesthetic quality of the lawn. Removing a chunk of dead grass and reseeding does nothing to improve visual appeal in the short term, but using sod--a carpetlike construct of dirt and grass ready to place into the lawn--gives a lawn the benefit of instantaneous cover. Sod is available from local garden centers and grass specialists.
Place a square piece of sod over the dead patch in your lawn, and cut through both the sod patch and the dead grass underneath. This creates a piece of sod shaped perfectly for your patch.
Remove the piece of sod from over the dead patch of lawn, then remove the dead spot from the lawn itself by cutting underneath it with a shovel.
Turn over the dirt in the empty area using your shovel to break up old grass roots and prevent weeds from growing.
Place your sod patch into the empty area and pat it down. Water thoroughly.
Water the sod every day for two weeks. Pull up vertically on the sod after 10 to 14 days to check that the roots are growing into the ground underneath. Reduce watering to once every seven to 10 days once the roots are established.