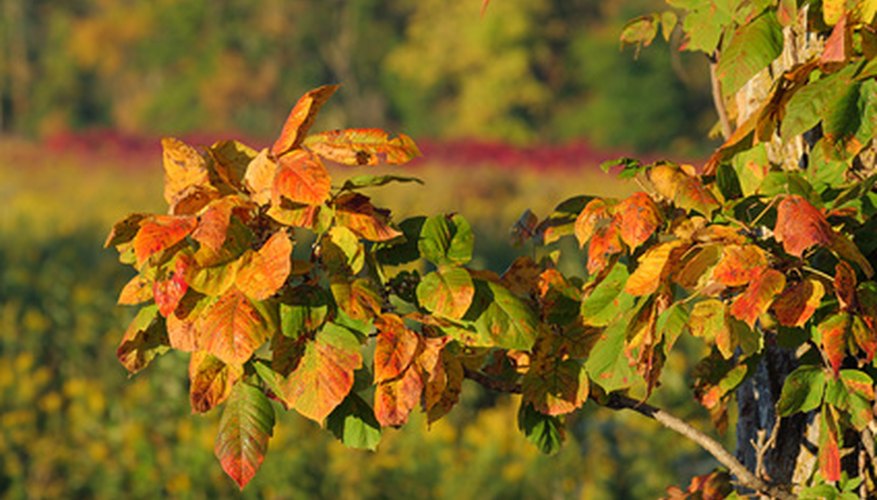 How to Kill Poison Ivy Plants With Bleach
Poison ivy can be a dangerous plant to keep on your property, especially if you have small children. It contains an oil called urushiol. The oil causes allergic reactions in people. There are a few ways to get rid of poison ivy. If you are not keen on using the harsh chemicals found in herbicides, you can use household bleach to get rid of the poison ivy.
Protect yourself by wearing clothing that will cover every inch of your skin. This should include a pair of gloves, mask and even eye goggles.
Prune your poison ivy plant so that it is only 6 inches tall. This will get it ready for the bleach. Place the pruned pieces in a garbage bag.
Pour bleach into a garden sprayer. There is no need to dilute it. Spray the bleach directly onto the poison ivy plant. Make sure the bleach does not get on any other plants in your yard. It is non-selective and will kill any kind of vegetation.
Wait for the poison ivy plant to completely wither up. Then dig up the roots with a shovel. Make sure you are still wearing protective clothing when you dig up the dead poison ivy plant. It will still be poisonous.
Place all of the pieces of your poison ivy plant in a garbage bag, and dispose of it properly. You will need to consult your township to find out its regulations.
How to Kill Poison Ivy Naturally
Measure 1 cup salt and pour it into a large pan, over a gallon in size. Pour 1 gallon of vinegar in the pan.
Heat the pan on low to medium heat until the salt dissolves. Remove the pan from the heat and allow to cool.
Add 8 drops of liquid detergent to the pan, once cooled.
Place a funnel on top of the garden sprayer. Pour the mixture from the pan into the sprayer through the funnel.
Spray the poison ivy with the mixture. Spray evenly and completely cover the poison ivy. Spray the mixture only on the poison ivy, as it will kill any surrounding vegetation it touches.
How to Kill Poison Ivy & Poison Oak
Dress defensively before approaching poison ivy or poison oak. Wear a long-sleeved shirt, a pair of long pants, garden gloves and boots to cover exposed skin to prevent direct skin contact with the harmful plants.
Trim poison ivy or poison oak to the ground with a pair of garden shears or loppers, and then carefully remove the foliage from the work area.
Spray plants with glyphosate — a non-selective herbicide commonly found in nurseries and home and garden centers. Take care not to drench the poison ivy or poison oak with the herbicide to avoid harming other desired plants in the landscape.
Reapply glyphosate in a week to 10 days if plants have not died completely. Poison ivy and poison oak are prolific growers that may require several applications of glyphosate to eradicate.
How to Get Rid of Poison Oak and Poison Ivy
Contact your local agricultural extension office for the best method to remove poison oak and ivy in your area.
Pull poison oak or ivy if you have only a few small plants in your garden. Make sure to remove all underground runners. Dig down into the soil at least 8 inches.
Hire a herd of goats to eat the poison plants in your garden. Goats are voracious consumers of poison oak and ivy. Nurseries or the agricultural extension office can point you in the direction of goats for hire. (Note: Even if you use this method, you will still have to dig out the roots.)
Use a glyphosphate-based herbicide to kill the plants. Glyphosphate is a nonselective herbicide and will kill any plant it comes in contact with. Keep it away from your landscape plants. Herbicide works best on poison oak that has already formed berries.
How to Kill Poison Ivy Vines
Select a day to kill the poison ivy when no rain expected. Rain will water down the herbicide and render it less effective.
Dress in long-sleeved, protective clothing, gloves, boots and goggles. Protect your skin from coming in contact with any parts of the ivy plant.
Cut the ivy leaves down with pruning shears so that they are only 6 inches high.
Spray an herbicide with the ingredient glyphosate on the ivy leaves. Don't spray so much that the chemical drips off of the leaves. This herbicide will kill any other plants or vegetation that it comes in contact with, including grass surrounding the ivy plant.
Wash your clothing with hot water and detergent. Also wash the pruning shears to remove any oil from the poison ivy.
Repeat these steps every two weeks for one month, or until the poison ivy plant has died.
How to Kill Poison Ivy Roots
Remove the above-ground portion of the poison ivy. Use your pruning shears and prune away the poison ivy vines to ground level.
Lay tarps, black plastic, or any other material that will prevent sunlight from reaching the soil over the area where the poison ivy was. If sunlight can't reach the poison ivy, it can't grow.
Remove the covering that was used to smother the poison ivy after two weeks. Proceed to dig up the roots in the ground. Follow them to the end and make sure you remove every piece of root.
Dispose of poison ivy plant material in trash bags and put them out with the garbage.
How to Safely Use Rat Poison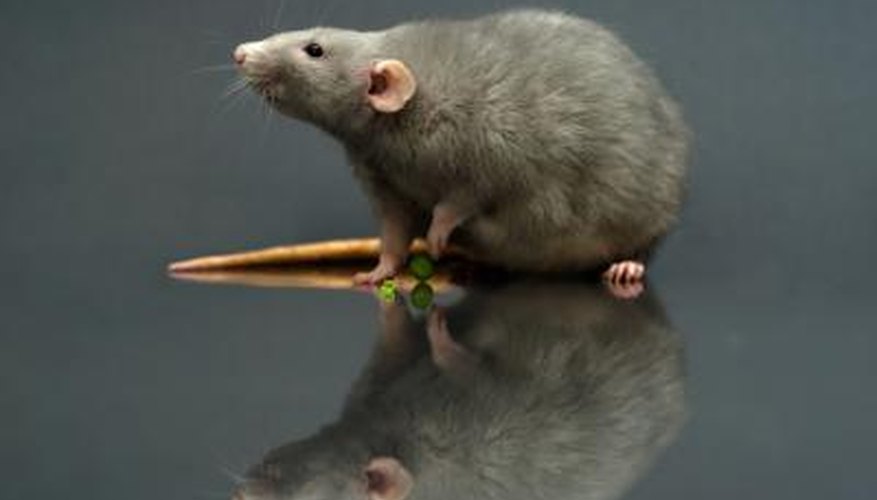 Step 1
Place rat poison in areas not accessible to pets and children. Some good places to put rat poison are attics, inside walls, and closed crawl spaces. Do not put rat poison behind stoves or other places where pets may be able to pull it out with their paws.
Step 2
Use rat poison pellets sealed in bags rather than powdered rat poison. Powdered rat poison is almost impossible to remove completely from the area where it has been applied. Sealed bags of pellet rat poison will be almost entirely eaten by the rodents, and the leftover packets can be easily discarded.
Step 3
Wash your hands thoroughly with soap and water after handling rat poison.
Step 4
Store unused rat poison in a sealed plastic container located on a high shelf. This precaution prevents accidental access to the poison by children.
The Best Way to Kill Poison Ivy
Choose a hot, sunny day to spray the poison ivy with chemicals. Wear clothing that completely covers your body, i.e., long sleeves, pants, socks and shoes.
Mix the brush-control herbicide in the sprayer according to label instructions. When choosing an herbicide, read the label to ensure that it is effective against poison ivy.
Set the nozzle of the spray to a wide spray angle. Pump the sprayer.
Spray each leaf of the poison ivy plant. The chemicals in the herbicide will be absorbed by the leaves and carried throughout the plant.
Repeat the application of the herbicide as needed to kill any new poison ivy that may appear.
How to Kill Poison Ivy With a Copper Nail
Put on protective clothing. Wear goggles, gloves, long pants tucked into your socks, shoes and a long-sleeve shirt. These items should be washable.
Cut down the poison ivy within an inch or two of the ground with a pair of hand clippers. For thicker stems you may need lopping shears or a hand saw. Discard in thick, plastic bags. Do not compost or burn. This step is optional but will get it out of your landscape and kill it quicker.
Hammer copper nails in the thickest pieces of wood at the bottom of the plant. Drive a couple nails into the ground near the base of the plant as well.
Wash your clothes and shoes separately in your washing machine. According to Minnesota Poison Control System, launder them twice as normal before wearing again. Clean your tools also with rubbing alcohol.
The Best Way to Kill Poison Ivy in a Garden
Put on protective gloves that fully cover the hands and arms.
Cover the area with poison ivy with a newspaper or tarp. Cover the area so that no sunlight can get through to the plants.
Wait a few days for the poison ivy plants to die from lack of sunlight and nutrients.
Remove the newspaper or tarp cover.
Dig up the dead plants by the root system using a shovel. Make sure there are no plant parts left behind, as that may be cause for the poison ivy plant to continue growing.
Place the plant and its parts into a sealed bag. Dispose of it in the trash.