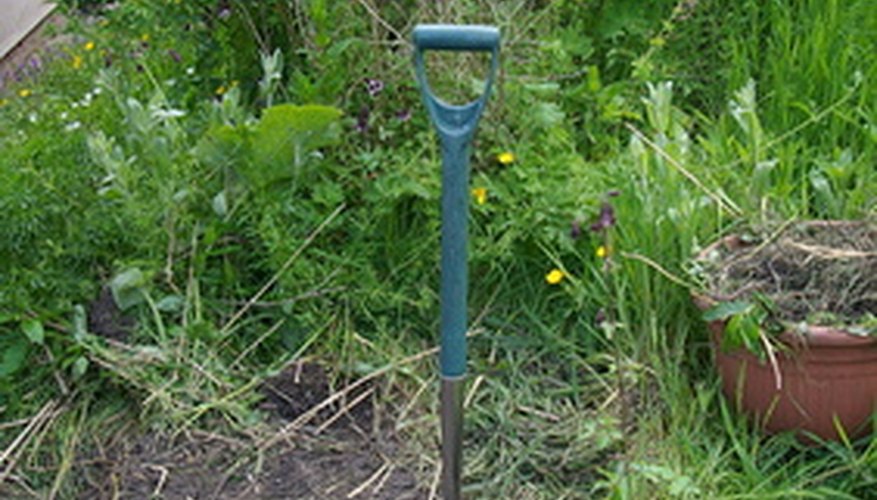 Although astilbes are reliable performers in the shade garden, they do have a few requirements. Fertilizer, sufficient water and a rich soil are at the top of the list. If you've given your established astilbes this TLC, but they're not flowering as well as they once did and the centers have died out, consider dividing them. Division every three to four years rejuvenates a tired astilbe bed. The optimum time to divide is in the spring or the fall.
Place the spade or shovel 8 to 12 inches from the center of the plant and dig down into the soil.
Lift the entire clump. You may need to use your spade as a prying tool to accomplish this.
Lay the clump on its side. Shake off the dirt until you can see the root area enough to decide where to separate it.
Use a handsaw to cut the clump into four sections, each several inches wide with enough roots to live on its own. Since astilbes are often woody and thickened just above where the roots begin, it make take a few tries to separate them.
Water your divisions and transplant them as soon as possible. Replant one in the original location and move the rest to other areas of the garden.
Replant your divisions in a loosened soil amended with planting mix. Dig a hole twice as wide as the division and 4 to 6 inches deep. Position the division and tamp the soil gently around it. Todd Meier in Fine Gardening Magazine recommends replanting the divisions so the soil is at the same level as it was for the original clump.
Water the plants well. For the first week, water every day. Water is critical for your new plants. Make sure they get sufficient amounts.
Fertilize with a fertilizer for flowering plants the following spring and again in the fall.