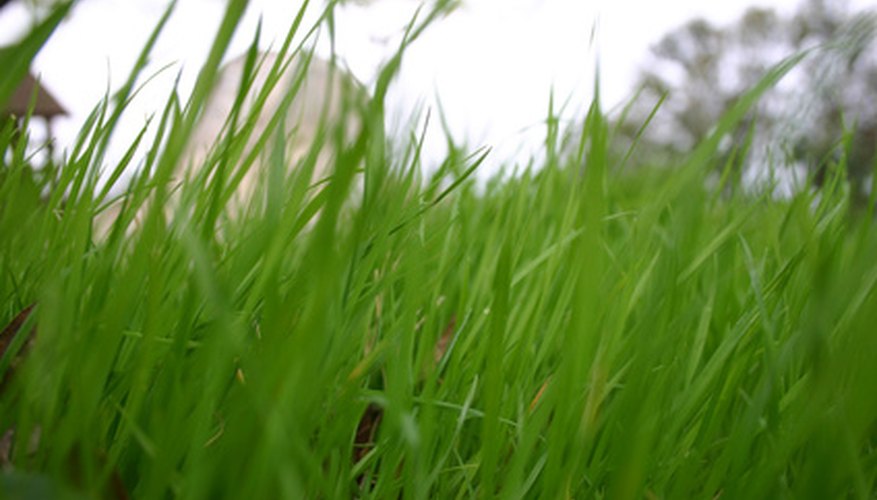 Gasoline powered string trimmers are indispensable when landscaping hard-to-reach areas that cannot be accessed with your traditional lawnmower. Example areas include narrow pathways and the edges of your yard alongside a fence. Even the best string trimmer can malfunction. Check common problematic areas to troubleshoot and resolve these issues so you can get back to keeping your yard groomed and healthy.
Check that the trimmer's fuel tank is full. Low to no fuel can cause the trimmer to shut off unexpectedly, not start or run on sporadic levels of strength.
Clean the end of the string trimmer. Debris can collect here, especially when handling wet vegetation, which may clog the spinning string mechanism and create uneven cutting results or unexpected shut downs. Turn off the trimmer, and use a rag or your fingers to pull away any grass or branches that may have collected.
Make sure there is string in the trimmer's string spool if the trimmer runs but doesn't cut sufficiently. String is depleted every time you mow with the trimmer and needs periodic replacement. Consult your trimmer's user manual for model-specific guidelines. Typically you must pop off the plastic end of the trimmer to reveal the inner string spool. New string is wrapped around the spool and led through the exterior holes of the spool.
Pop out the string trimmer's spark plug, located at the end of the trimmer closest to where you hold it. Inspect the plug. A black plug is burned out and can cause engine start-up failures. Replace the plug with a new one as directed by your specific trimmer's user manual.