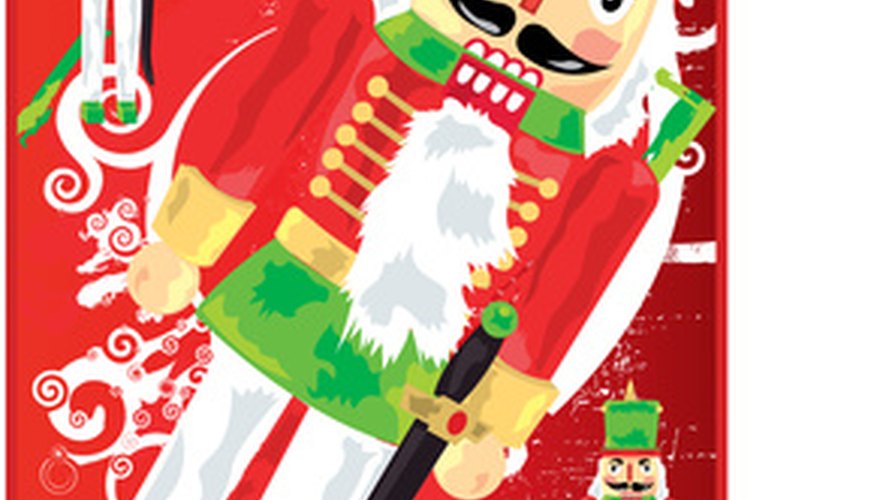 Many people make crafts for the Christmas season to give as gifts or decorate the home. Some crafts have a dual purpose and help out around the home, while others are purely for decoration. Most wooden Christmas crafts require a few supplies and some basic painting techniques, but best of all, many of these projects do not take much time to make.
Candle Holders
Candle holders make great gifts or decorations for your own home. Use them indoors, or outdoors on your patio, porch or deck. All that you need are pieces of wood that are 1 3/4 inches thick, a drill and a scroll saw. Cut a Christmas tree or any festive pattern in the sides of the wood for decoration. A tealight sits in the top of the candle holder.
Ornaments
Ornaments are one of the most common Christmas items. Wooden ornaments are small projects that can be given as gifts, easily customized or made in a series as a family heirloom. Whether you cut your shape out of wood, or take a board and paint it, a wooden ornament is not a difficult project to complete. All you need is some wire or ribbon and a drill to attach your ornament to the tree.
Lighted Wooden Christmas Trees
Lighted wooden Christmas trees are an easy craft to make. The basic requirements are a scroll saw, some wood, paint, a drill, screws and a short light strand. These lighted trees add ambiance to a room with the warm glow of the light strand. In addition to decorating a home, lighted trees work well in the office. Often a regular Christmas tree is impractical, but a small lighted wooden tree adds a festive look, which can be customized to match any decor. These wooden Christmas trees can also be used outdoors on your porch or deck. Best of all, this project can be adapted for snowmen or any other festive shape.