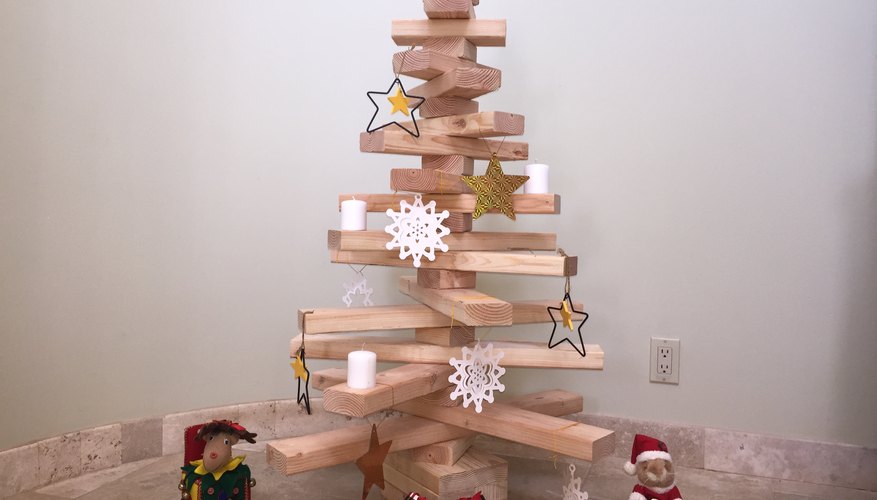 What's Christmas without a Christmas tree? Here is a relatively simple Christmas tree you can make out of a few two-by-fours and a closet pole. It only takes a few hours to make, and then you can decorate it to your heart's content. When Christmas season is over, fold this tree up and store it for next year.
Build the Tree Trunk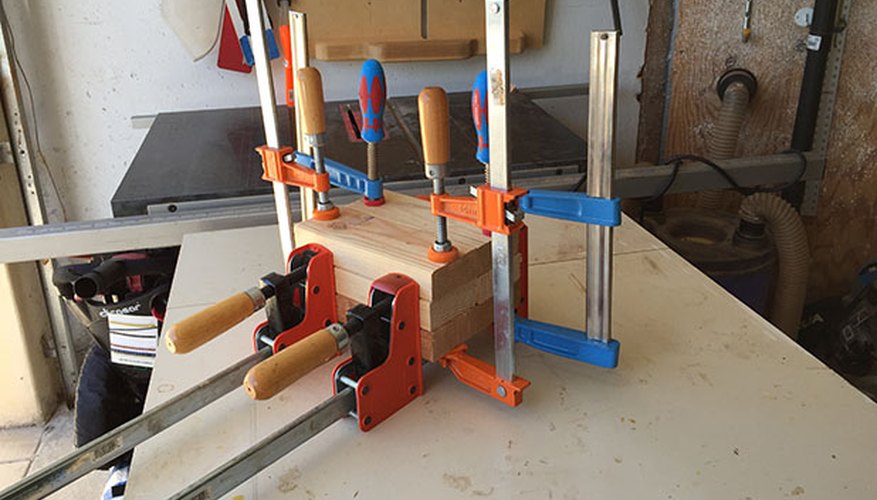 Cut six two-by-four pieces to 9 inches long. Glue them together three pieces high by two pieces wide. Make sure you apply glue to any surface of wood that is touching another wood surface (down the center and between each horizontal layer). Use wood clamps or a stack of magazines on top of the wood so they are glued together tightly.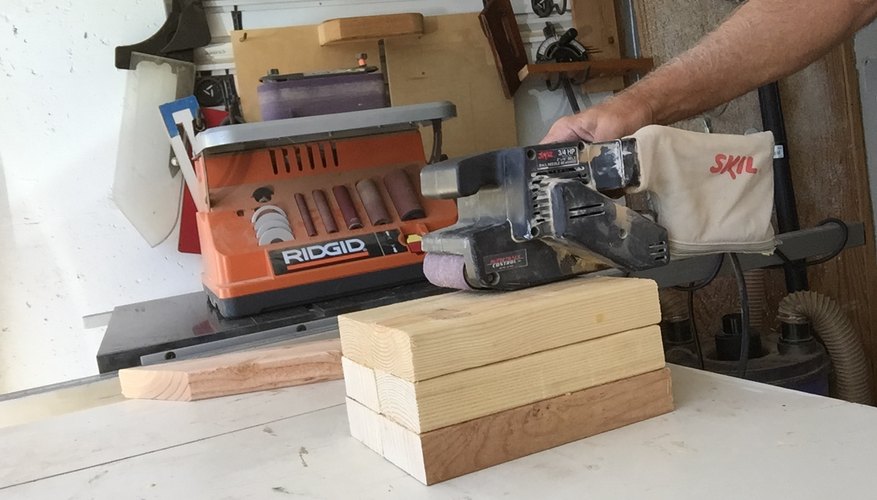 Sand the base using sand paper or a belt sander.
Drill a 1 3/8-inch hole 2 1/2 inches deep in the center of the base.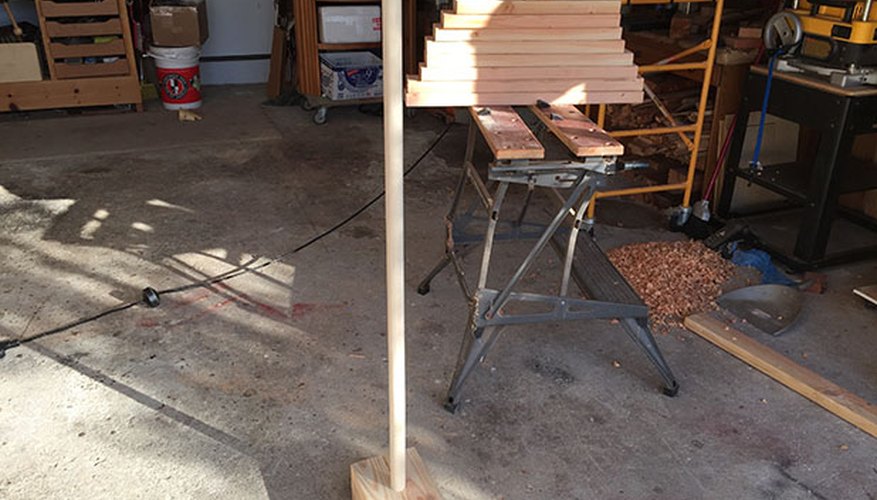 Cut the closet pole to 45 inches long. Sand the pole so it slides easily into the base. You'll want to sand the whole pole and not just the base so that the tree limbs will also easily slide onto the pole later on. Slide closet pole into base. This will serve as your tree trunk.
Build Tree Limbs and Assemble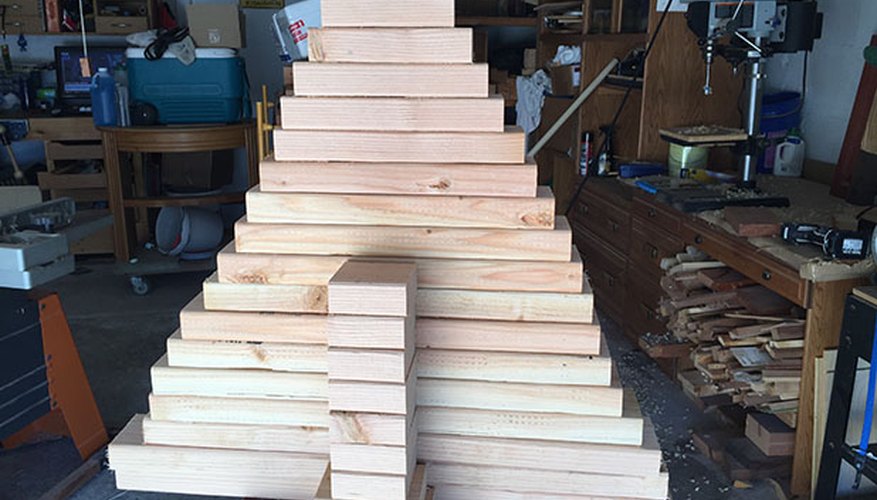 Cut 16 tree limbs of varying lengths out of the two-by-fours. Cut the first limb 30 inches long. Then cut the second limb 1 1/2 inches shorter (28 1/2 inches long). Continue to reduce each limb length by 1 1/2 inches until you cut your 16th limb at 7 1/2 inches long.
Cut 9 limb spacers out of the two-by-fours. You'll want one that is 6 inches long, one that is 5 inches long, and seven that are 4 inches long.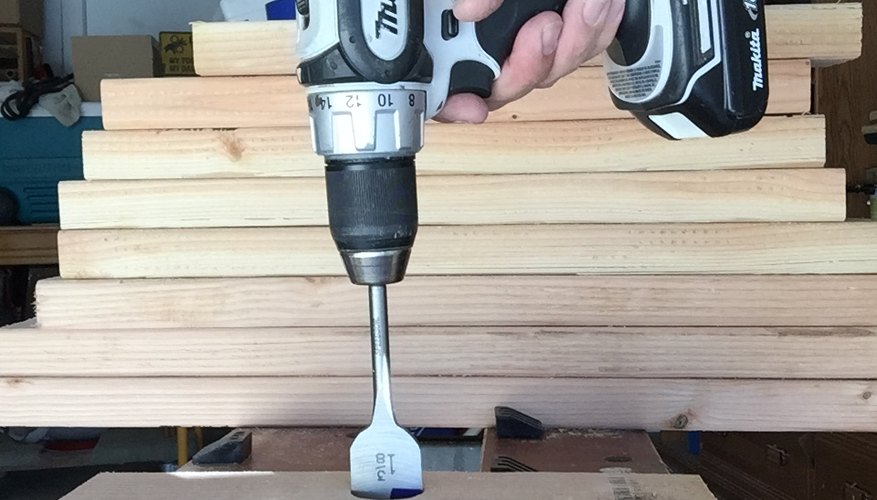 Drill a 1 3/8-inch hole all the way through the center of each limb and limb spacer, except for one of the 4-inch limb spacers. Drill a hole only halfway through that spacer.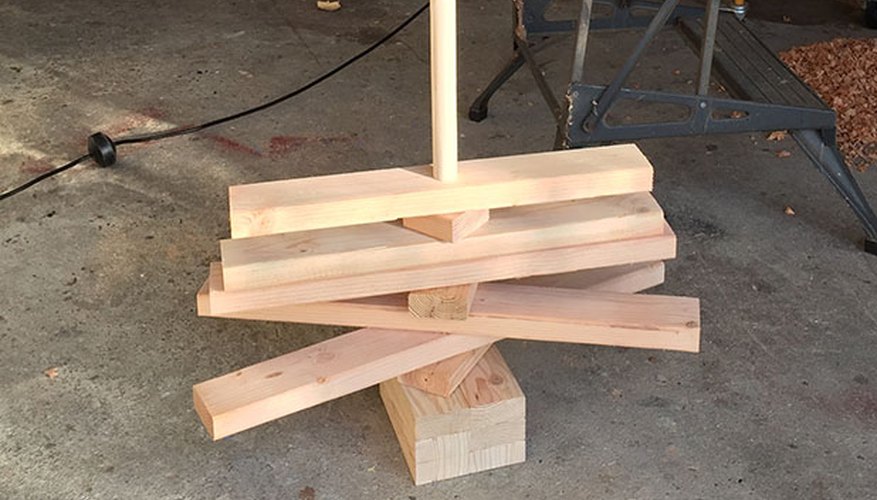 Slide the limbs and limb spacers onto the closet pole. Start with the 30-inch limb, then the 28 1/2-inch limb, then a 6-inch limb spacer. Then add the two longest remaining limbs and the 5-inch spacer. Continue alternating between the two longest available limbs and the 4-inch spacer until you are done. Vary the angle of each limb to create a full tree.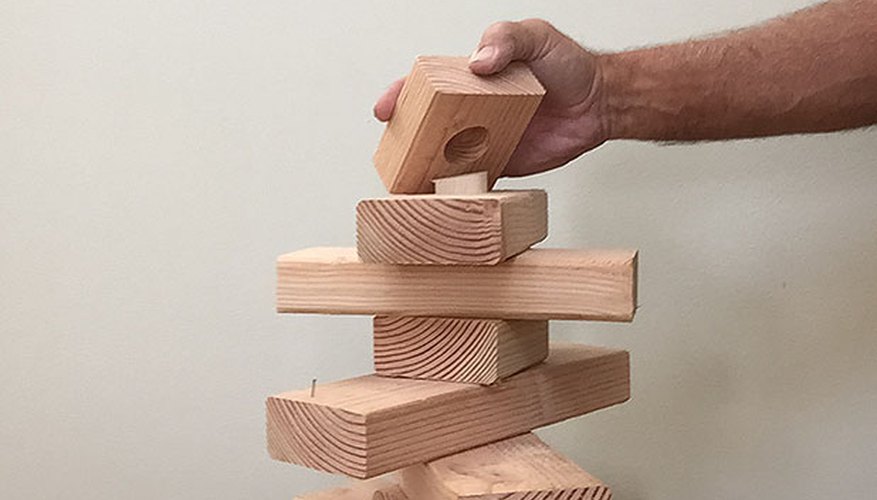 Once you've laid down all the tree limbs and spacers, you will be left with the one limb spacer that is drilled halfway through to be used as the cap on the tree. Saw off the closet pole 3/4 inch above the last limb. Place last spacer on top with the hole covering the closet pole.
Things You Will Need
5 - two-by-four wood pieces, 8 feet long

1 - closet pole, approximately 5 feet long

1 - 1 3/8-inch drill bit

Drill

White glue

Sand paper - 80 Grit

Belt sander (optional)

Hand saw, circular saw, miter saw, or table saw

Wood clamps or stack of magazines
Tip
You may want to sand the ends of your tree limbs if they are too rough. You can skip this if your cuts were made evenly.
Warning
Be sure to properly secure your wood when drilling. Otherwise, the wood may spin and cause injury.