Create Sections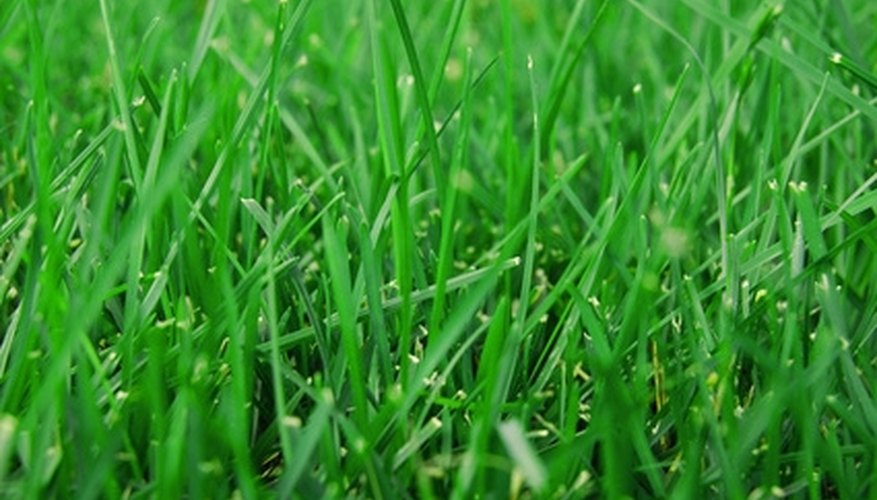 The best way to tackle a large backyard landscape is to break it down into sections. Each area can be its own garden or landscape, with a different theme or purpose than the other areas. A large grassy area works well right off of the house, but the areas around the grass can be anything from large naturalized gardens to formal beds, wooded groves or any other landscape feature you want to add. Create a single path that connects every area, to tie the landscape together.
Low-maintenance Landscapes
One of the biggest issues with a large, open backyard is the amount of upkeep that it takes to keep it looking good. Consider constructing a nice, small landscape right around the house, and letting the rest of the landscape go wild. If the entire open backyard is to be used, use plants that don't require constant attention. Use mostly trees and shrubs, as these will require less maintenance than flowers, but avoid anything that produces fruits or sheds branches. For flower beds, make the plants as dense as possible so if any one particular plant starts to die, the surrounding plants can hide it for a while until it is removed.
Large Water Feature
A wide open backyard is the perfect place to install a large series of water features. A large pond makes the perfect centerpiece of a landscape, especially if there are fish like koi or goldfish, living in the water. For large backyards, additional ponds can be installed and the entire series can be connected by streams and waterfalls. If a stream would create too much maintenance, consider building a dry stream bed flowing through the property. Rocks form the base of the dry stream, with plants surrounding the edges of the stream.
Outdoor Room
One of the best ways to use a big outdoor space is to create an outdoor room. Construct a large garden arbor on the far side of the landscape, away from the house. Install trellises on one or two sides of the arbor to give climbing plants something to attach to and grow up, eventually covering the sides and top of the arbor. Build a walkway from the house to the outdoor room, and landscape the area directly around the arbor, making it a lush oasis on the far side of a field of grass.
Game Spaces
Playing games is a great way to utilize the space in a backyard. For extremely large backyards, consider installing a permanent game space. Backyard games like horseshoes, volleyball, bocce, shuffleboard, lawn darts or croquet, all are all easier and more enjoyable to play when there is a dedicated court. Large enough backyards can even house multiple game spaces, and they can all be kept to one side of the landscape, so they don't dominate the look of the backyard.