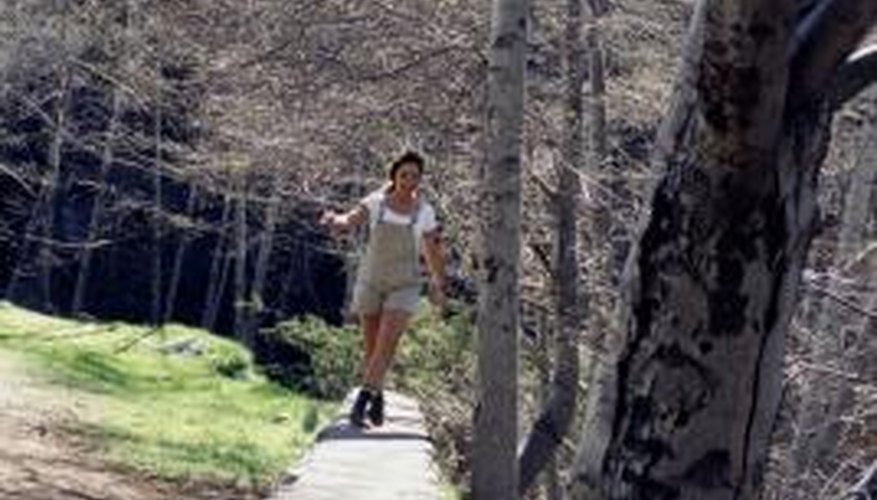 Retaining walls are one way to help control soil erosion on a sloped landscape or near running water. The four basic types of retaining walls are vertical, breastwall, gabion and terrace. Retaining walls can be made of wood, concrete blocks, loose rock or gabions. Each type prevents soil erosion in residential and commercial landscapes.
Vertical Retaining Wall
A common style of retaining wall is a vertical wall made of wood, rock, concrete or railroad ties. This type of wall may require a building permit and may need to meet local building codes. Contact the city building commission to determine local laws for placement and permits before beginning construction. If you use wood in a vertical retaining wall, it should be wood that was treated with a wood preservative; otherwise, moisture in the ground will cause the wood to rot over time. Railroad ties are a common solution because they are pretreated. Another common material is interlocking bricks. Bricks do not rot over time and work well in humid environments.
Breastwall Retaining Wall
A breastwall is a rock retaining wall made with loose rock rather than rocks held together with mortar. Large loose rock is referred to as rip rap. This type of retaining wall layers large rocks vertically against the side of a hill where erosion is expected. The wall is thicker at the bottom than at the top, and the rocks lean against the hill.
Rip rap is used in combination with fabric and filler to control shore erosion. The rocks and filler are layered on top of the fabric along a shoreline to help reduce erosion from wind and water.
Gabion Retaining Wall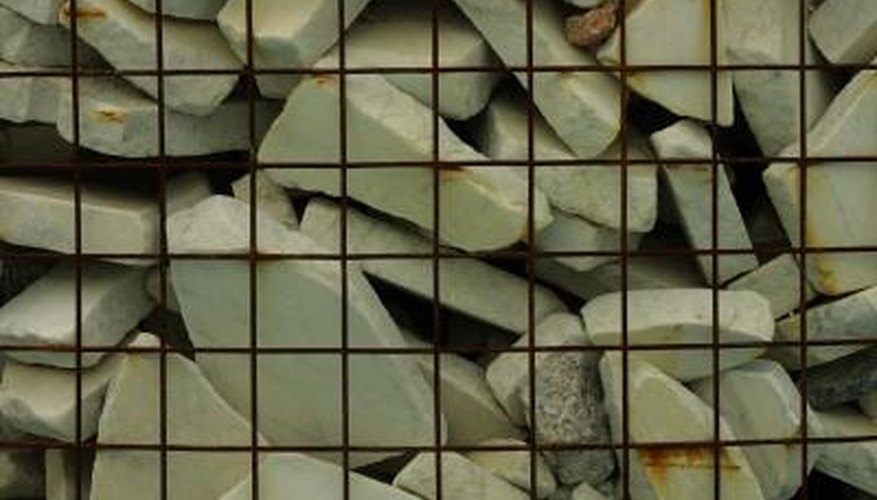 Gabions are mesh containers filled with small rocks. The rocks are too small to be used independently, but in steel mesh containers they form a strong material. Gabions are designed to protect soil around a stream or drain from erosion caused by running water. Stacking or terracing gabions creates a barrier between running water and soil. Gabions are produced in three forms: baskets, mattress and sack. Laying the mattress style on a gentle slope helps to protect the slope from soil erosion from water runoff. Stacked gabion baskets or sacks form a vertical wall or terrace structure.
Terrace Retaining Wall
A terrace retaining wall is used to help reduce the steepness of a slope by creating several smaller slopes. Planting ground-cover plants, grass or a garden on the flat portion of each terrace helps to keep soil in place. The terrace must be built to withstand the force of wet soil, and many cities have building codes for terraces. Check with your city's building commission for building codes and obtain all required permits before beginning construction. A terrace retaining wall can be built to fit into any landscape. Choose materials that fit the landscape and budget.