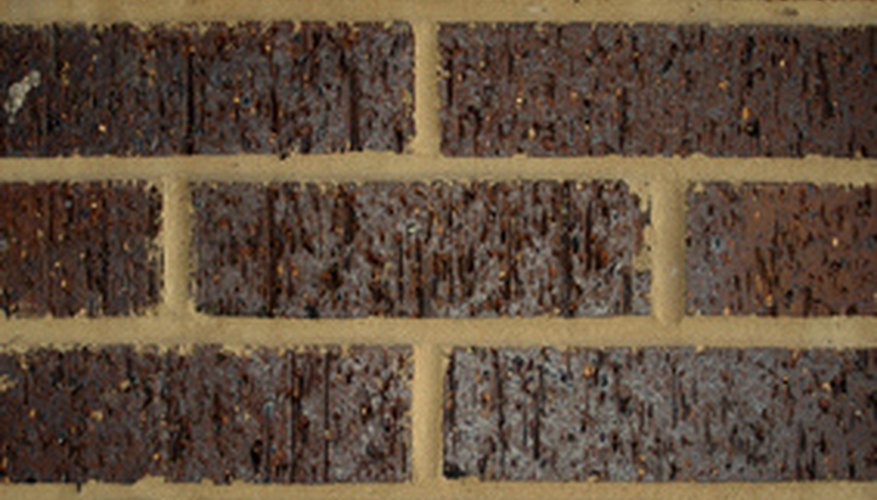 Laying landscape bricks for a border is an alternative to using wood, fencing or expensive concrete borders. A brick border is also more colorful, as bricks can be purchased in many different colors. Bricks can be laid on top of the ground to form a border, but properly-laid bricks create a stronger weed barrier and a more stable wall.
One-Layer Border
Mark the path of the brick border with marking paint or a garden hose. Cut the sod with a shovel or sod cutter, then remove the sod. The width of the cut sod is determined by the width of the landscaping bricks you purchased.
Spray weed killer on the cut-out pathway (soak the soil). Layer newspaper or weedblock over the sand.
Fill the cut out path with sand. Lay the bricks on the pathway.
Two-Layer Border
Prepare the pathway as instructed in Section 1, Steps 1 and 2, except dig the pathway 6 inches deep.
Line the bottom of the pathway with 2 inches of sand. Mix the concrete according to the instructions on the package. Pour the concrete into the pathway. Level the concrete using a spade or block of 2-by-4 inch wood that is the width of the pathway. Allow the concrete to dry.
Mix the mortar according to the instructions (mix only the amount you can use in 15 to 20 minutes, as it dries fast). Spread the mortar on the bottom of the bricks, and set the bricks onto the cement. As each brick is placed, add mortar to the end of the brick and butt the next brick up against the first one.
Start the second layer with a half of a brick, so that the bricks overlap. Spread the mortar on the bottom of each brick, then lay it on top of the bricks, forming the second row. Spread mortar on the end of the before laying the next brick.