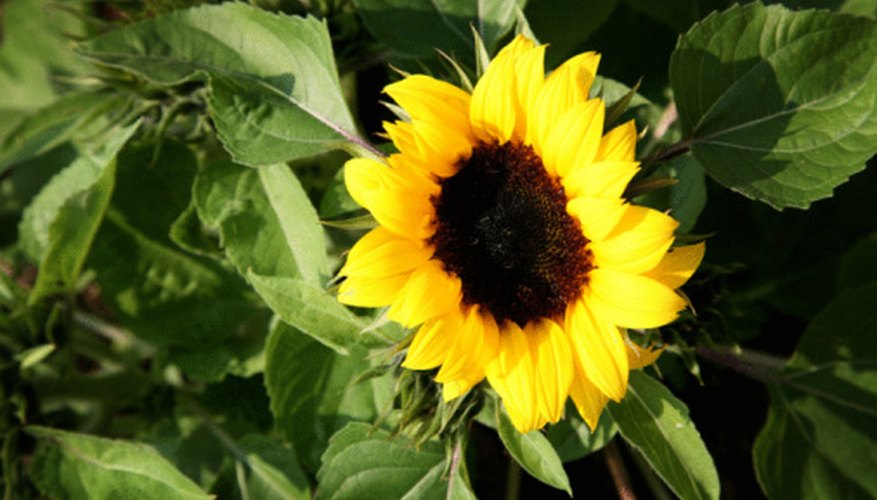 Sunflowers are widely regarded for their brilliant yellow petals and distinctive shape and size. If your garden could use the mighty sunflower, then you will have to purchase some seeds and prepare them properly. Sunflower seeds are most successful when they have been moistened and allowed to germinate before planting.
Soak paper towels in water. Wring them out so they are damp.
Lay down a sheet of damp paper towel and spread the sunflower seeds on top of the sheet. Cover them with a second damp sheet of paper towel.
Monitor the seeds until they begin to germinate. The seeds that germinate first are the strongest seeds and should be used for planting.
Locate a spot in your garden that receives full sunlight throughout the day. Ensure the location also has soil that drains well.
Aerate the soil with a gardening shovel by loosening it and turning it over, and then add potting soil to the existing soil. Mix it thoroughly.
Plant the the sunflower seeds in the soil so that they are approximately 1 inch deep and 6 inches apart. The sprout should be covered as well.
Water the recently planted seeds until the soil is moist. Water the seeds daily until sprouts become visible.