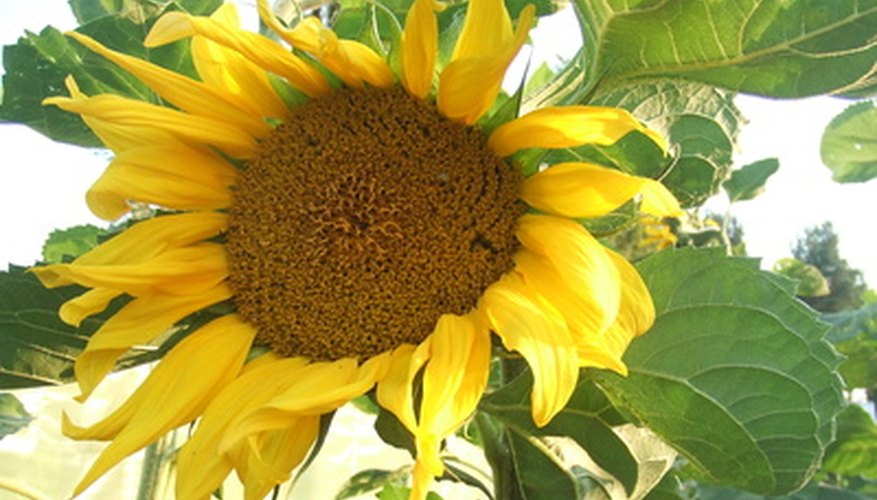 After petals start falling from the sunflower, the birds will begin feasting on the tempting seeds. To avoid losing the seeds to the wildlife prior to harvesting, cover the wilting flower head with cotton sack or clean panty hose. If you can easily dislodge the plump, black and white seeds from the flower head by brushing your hand over them, they are ready to harvest. Cut the flower head from the plant, leaving about 12-inches of stem attached to the flower. Remove the covering and rub the seeds with your hand to dislodge the remaining seeds.
Place the sunflower seeds in a pan and cover with water. If the seeds are for the birds, skip these steps and store the seeds in a sealed container, in a dry location.
Add salt to the water, using approximately ¼ cup of salt per quart of water.
Bring the water to a boil, turn down to simmer. Simmer for two hours.
Drain the water from the seeds and lay the seeds on a paper towel to dry. After draining, the seeds can be roasted, if desired. Do not give the seeds prepared with salt to birds.
Things You Will Need
Pan

Water

Salt

Paper towel
Tip
Roast sunflower seeds in the oven at 300 degrees. Stir occasionally and bake until crisp, about 30 minutes.