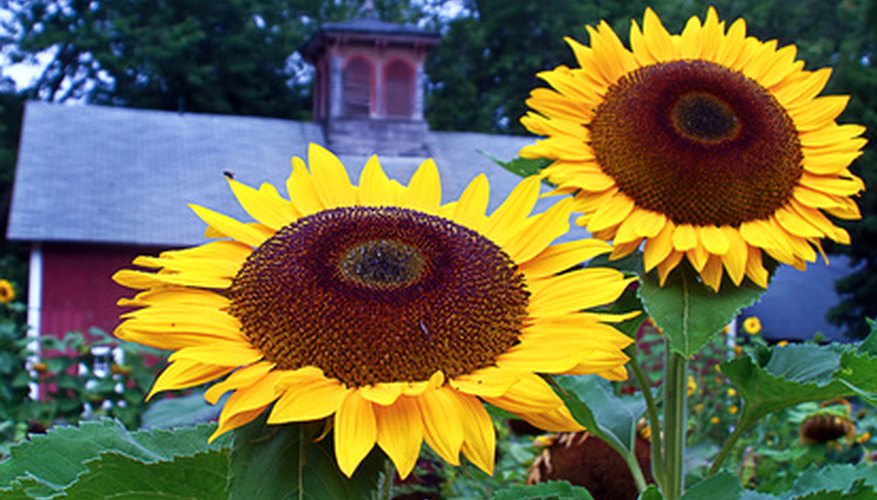 Sunflowers are not only beautiful to look at as they grow, they also offer a wonderful snack food at the end of their growing season. Sunflower seeds can be eaten raw or toasted and are an excellent source of vitamin E and magnesium. Knowing when the seeds are ready to harvest is the key to getting the most seeds from your plants without having to share them with the birds.
Watch for the petals, or rays, of the sunflower plant to begin falling off the seed head. This is your first sign that the seeds are nearing harvest time.
Cut the seed heads from the plant when the center of the seed head turns yellow. Cut the stem 1 to 2 inches below the seed head on the plant.
Place the seed heads, seed side up, on newspapers laid out in a well-ventilated area, such as a garage or porch.
Harvest the sunflower seeds from the head when the center of the seed head turns a dark brown. You can do this simply by rubbing two seed heads together over newspaper or a large bowl.
Things You Will Need
Scissors or a sharp knife

Newspaper
Tips
Store harvested sunflower seeds in a cloth bag. This allows airflow around the seeds and prevents mold and rot.

Sunflower seeds can be roasted on a cookie sheet in a 375-degree oven for 10 minutes or until the outer shells of the seed start to crack.

If you do not have a place for the sunflower seeds to dry on the seed head, cover the seed heads with cheesecloth or muslin in the garden. This will prevent the birds from eating your harvest.