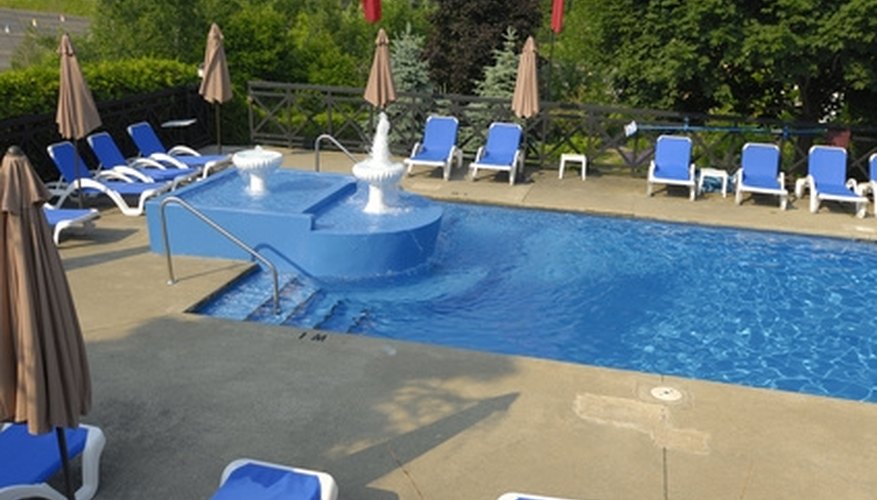 During summer months swimming pools offer a means to escape the heat and stay cool. Unfortunately, pool water often warms to an uncomfortable level. The most common means to lower pool water temperature and keep swimmers cool involves aerators, devices that push water into the air where it is cooled by evaporation, re-enters the pool, and cools the pool. Most aerators, including the fountain type, screw directly into existing pool return lines and utilize the water flow from the pool's pump to operate.
Turn off the pool equipment including the filter and pump. Unscrew the jet head or wall fitting covering the pool's return line and remove it.
Screw an aerator, such as a fountain, into the return line. Ensure the aerator is held firmly in place but do not overtighten the device or cracking can occur.
Turn on the pool equipment. Adjust the aerator's flow setting to the desired level. Typically opening the flow valve causes more water to be exposed to the air, which cools the rest of the pool water faster. Run the pool with the aerator attached often, especially at night. Running the aerator at night, when temperatures are at their coolest, dramatically reduces the daytime temperature of the pool.