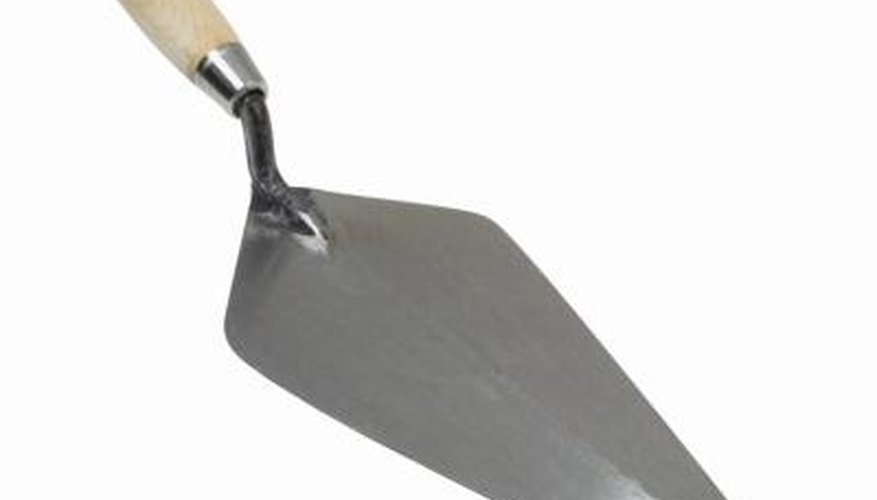 Holes can develop in concrete driveways for many reasons. Repairing holes in a concrete driveway requires the use of hydraulic cement. Hydraulic cement is an effective patch material because it bonds with the old concrete to ensure a successful repair. Hydraulic cement dries fast so it needs to be applied shortly after it is mixed to make it is easier to spread into the affected area. The job of repairing a concrete driveway is usually accomplished in less than an hour.
Chip away loose concrete from the damaged area with a small chisel and hammer. The hydraulic cement will bond better to concrete that is not loose.
Brush away dirt and pieces of concrete from the area with a broom. The cleaner the area is, the better chance the repair will be successful.
Mix the hydraulic cement in a bucket with water according to the directions on the package.
Spread the cement into the hole using a cement trowel. Ensure the cement is level with the rest of the surface of the driveway. Fill in the entire area and smooth the cement around the affected area onto the good part of the drive. The cement will dry quickly and can be walked or driven on within an hour.