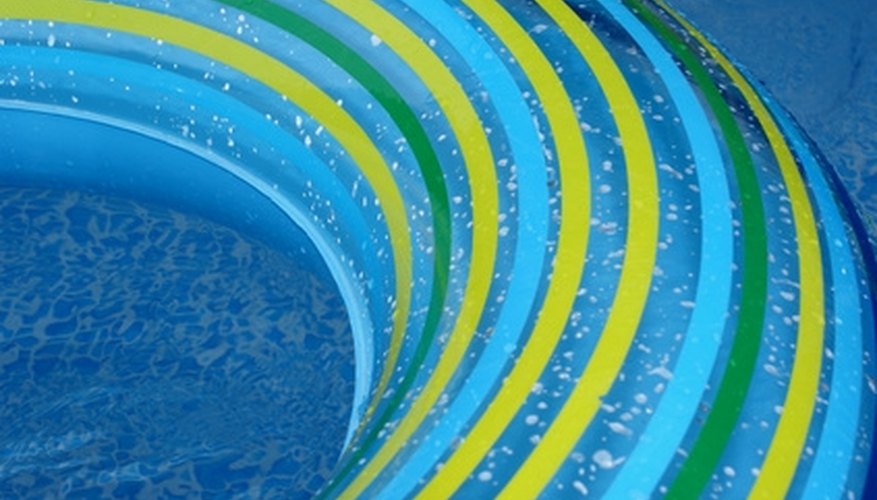 Small, inflatable swimming pools can become a breading ground for germs like E.coli, Cryptosporidium and Shigella if a pool is not properly maintained, and proper swimming habits are not enforced. Recreational water illnesses (RWIs) can spread when contaminated pool water is swallowed, breathed in or comes into contact with skin. RWI's cause illnesses like diarrhea, gastrointestinal, skin, ear, respiratory, eye, neurological and wound infections to develop. The Centers for Disease Control and Prevention (CDC) advise children ill with diarrhea or vomiting to avoid using pools, and for parents to bathe healthy children using soap and water before swimming.
Empty the swimming pool after each use. Never re-use water or allow standing water to remain in the pool.
Remove any visible debris (like leaves or bugs) from the pool. Use a paper towel to wipe down the sides and base of the swimming pool.
Use chlorine bleach and water to clean the inside of the pool. Make your cleaning solution 1 part bleach for every 3 parts water.
Allow the pool to air dry in the sun. Wait at least 4 hours before filling the pool with water.