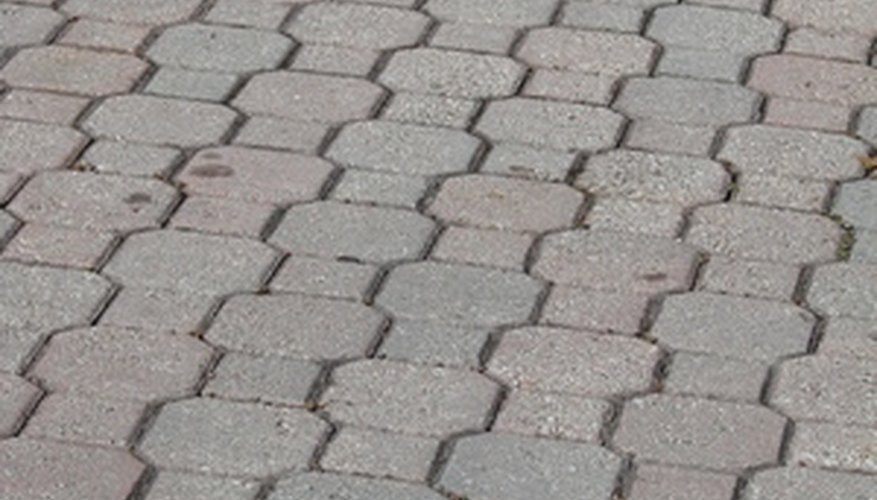 Digging a brick paver patio requires plenty of manual labor but is not an overly difficult project. If you are willing to put in the sweat equity, you might be able to save hundreds of dollars by installing a paver patio yourself. After digging a hole, one of the most important things to remember is that your patio should be sloped away from your home, to help prevent drainage and flooding problems.
Measure the desired specifications (length and width) of your patio and pound a wood stake into the ground at each of the four corners of your patio. Tie a string along the outside of the stakes to mark off your digging area.
Excavate the soil within the entire area you marked off with a shovel, so you have a hole 6 inches deep. Drag the shovel along the dirt to level out the bottom floor of the hole you excavated.
Place a 2-by-4 on the ground in the hole and set a level on top. Make sure the level is sloping just slightly away from your house.
Dump enough gravel to cover the entire bottom digging area with a 3-inch-deep layer.
Compact the gravel down by working in 1-square foot sections and slamming the hand tamper down onto the gravel, compacting it into place.
Add a 1-inch layer of sand atop the entire surface of the gravel. Drag a 2-by-4 across the surface off the sand to level it out so there is a smooth, even layer.
Set the pavers one at a time. Start in any corner and work row by row, setting each paver so there is not more than 1/8 inch between them. Tap each paver into place with the rubber mallet.
Pour sand on top of the pavers and spread the sand between the spaces between each of the pavers with a broom.