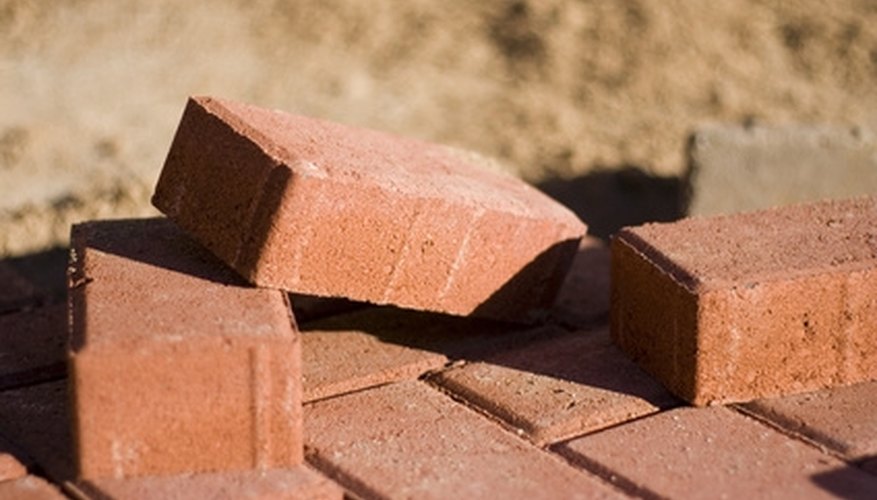 Brick patios can enhance your yard and create an inviting outdoor space for entertaining. A round brick patio is an interesting twist on the traditional square brick design. Although reasonably similar to install, a round brick patio requires extra planning for installation. Homeowners looking to expand to the outdoors with style should consider a brick patio in their yard. Getting started is easy.
Choose a location for the brick patio.
Perform a dry run with the bricks. Start with the center half bricks and work your way outwards in a circular pattern. After a few rows of laying half bricks, you should be able to lay full sized bricks for the rest of the patio. Mark with a string or spray paint where the patio needs to be excavated.
Use a sod cutter to excavate the grass from the marked patio area. Once the grass is removed, use a shovel to remove the rest of the dirt. The circular patio area should be seven to nine inches deep when excavated. Tamp the area down with a rented plate compactor.
Lay down five inches of crushed gravel into the patio area and compact it with a plate compactor.
Install a flexible landscape edging. The edging can be metal or plastic, as long as it is pliable enough to encircle the circular patio. Install along the patio edges, according to the manufacturer directions.
Lay down one inch of sand into the patio area and compact it with a plate compactor. Level the sand with a 2x4 board or a rake.
Install the bricks, starting at the center with ½ bricks and gradually moving outwards to the edge of the circular patio. Firmly press each brick into place on the sand.
Use a broom to fill the joints between the bricks with sand.