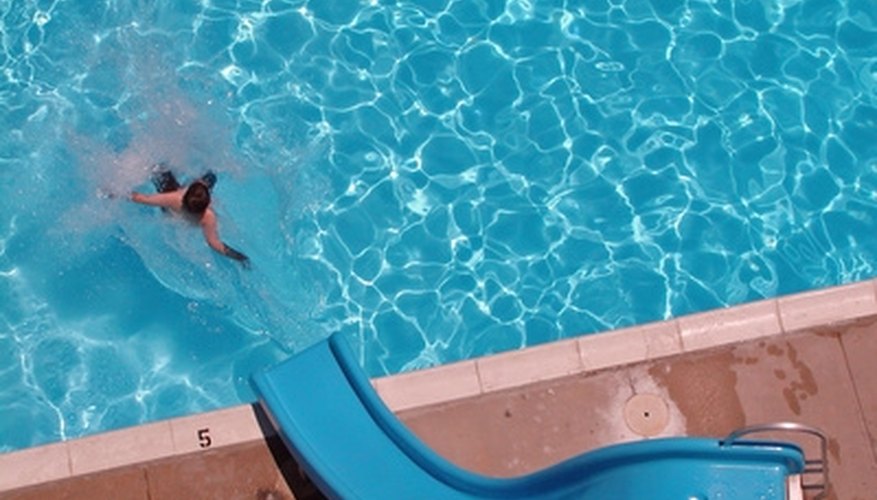 Swimming pool slides can be a source of hours of fun, especially for children. There is something about sliding quickly toward a body of water that never gets old. Like all swimming pool equipment, a slide needs periodic maintenance in order to stay in good condition. In addition to regularly cleaning the slide, inspect it for cracks and repair them as soon as possible.
Cleaning the Slide
Fill a 5-gallon bucket with water. Spray down the entire surface of the slide with the Windex, Formula 409 or other non-abrasive cleaner.
Wipe down the slide with a lint-free rag, removing all of the cleaner.
Dip a rag into the water and wipe it along the entire slide surface from top to bottom. Wipe a dry rag along the slide to clean up excess moisture.
Repairing Scratches and Cracks
Apply the Novus Plastic Polish or similar product to a cloth and rub it over the crack or scratch. Follow the manufacturer's instructions for how long you should rub it in, which should be until the polish becomes hazy over the crack.
Buff out the polish with a clean lint-free rag. There should be no visible polish left on the slide scratch.
Allow the polish to dry for a few days. Again follow the manufacturer's instructions for the exact time you need to wait before using the slide.