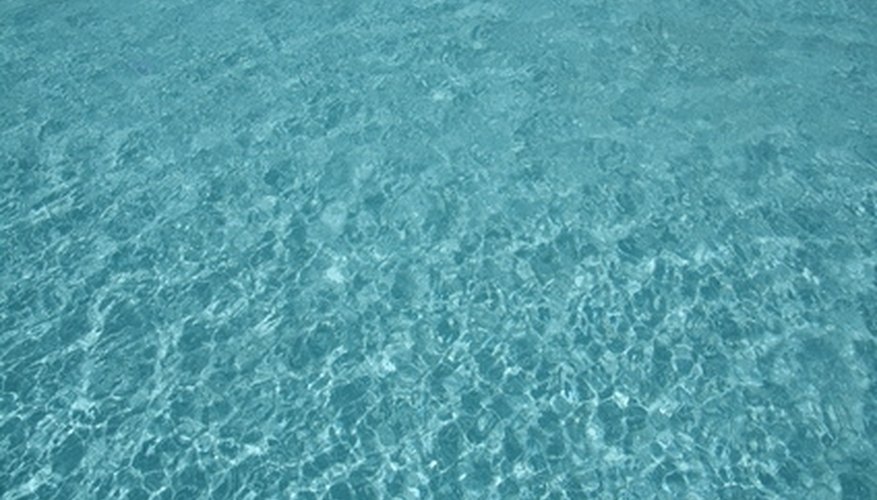 If you are a do-it-yourselfer and wish to save a few dollars on pool maintenance, you can take on the task of installing your own pool skimmer. Whether you want to test your installation skills on a new pool install or you have to replace a skimmer that was damaged during the winter months, with the right tools you can have your skimmer and your pool up and running within a few hours.
Lower the water level at least 2 inches beneath the anticipated skimmer level. Ideally, it's best to install a brand new skimmer in an empty pool. If, however, water is already in the pool, there is no need to drain it all out.
Trace the opening on the outside of the pool wall. The skimmer kit comes with a template to make it easy to cut out the correct size hole for the pool skimmer. Using the template, you will also be able to mark the places to make the pre-drilled holes for the screws.
Cut out the opening and pre-drill the holes. Whether you use a drill, a Dremel or a metal cutter, cut out the opening for the skimmer and drill the holes for the screws. If there is water in the pool, use a wet towel on the inside wall to catch any metal shavings that might fall into the pool.
Attach the skimmer to the pool wall. Place one of the rubber seals between the skimmer and the exterior pool wall. Align the skimmer with the drill holes and attach the skimmer using the screws provided in the kit.
Align the holes of the faceplate over the pre-drilled holes on the inside of the pool. Make sure to insert the rubber seal between the faceplate and the pool lining prior to inserting screws through faceplate. Tighten the screws so that the faceplate is securely affixed.
Connect the hose from the skimmer to the pool filter.
Add water to the pool. Increase the water level until it reaches the mid-height of the skimmer faceplate. Check the outer pool wall for leaks around the skimmer. If you detect a leak, tighten the screws.