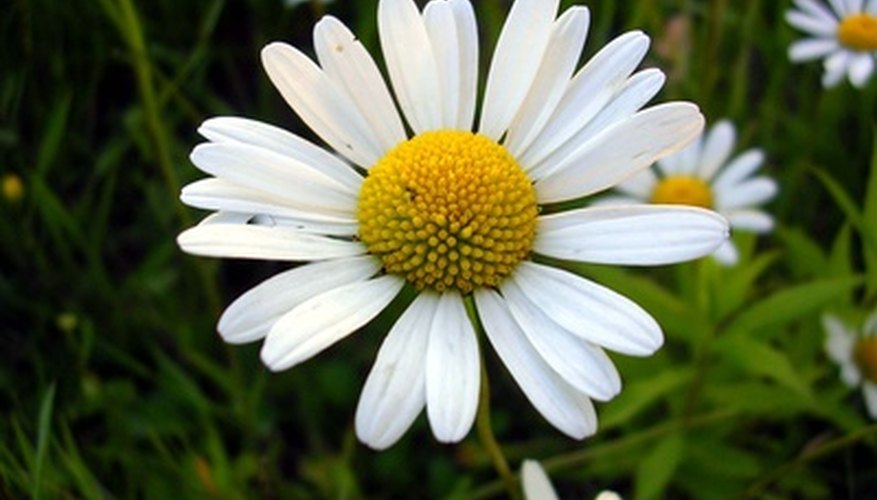 Summer is prime time for some of the most beautiful and popular flowers in the world. These warm weather bloomers earned their spot as the most common garden varieties by thriving in all types of soils and weather conditions. They also tend to produce pleasing blooms all summer long rather than only for a short period like many other flowers.
Aster
With an appearance similar to daisies, asters are popular for their variety of colors, easy care and adaptability. They thrive in all types of soil and survive both drought and over-watering. Asters bloom later than some other summer flowers, but continue producing until freezing weather sets in.
Cosmos
From informal flower gardens to rock gardens and berms, cosmos are versatile, quick-growing and require little care. Most varieties grow 3 to 4 feet tall, but some can reach 6 feet. They come in several colors, including white, light pink, dark pink, lavender and deep purple, all of which are usually grown together.
Dahlia
The showy flowers, with several layers of curved petals on most varieties, make dahlias one of the most enduring and popular summer garden flowers. Dahlias come in just about every color imaginable, and some specialty varieties have unusual petals that appear shaggy or twisted.
Daisy
Cheerful, long-blooming and simple to grow, daisies are one of the most common summer flowers and are grown along paths, in planters, flower and rock gardens and along fencelines. Daisies bloom all summer long. Although white is most common, daisies come in many colors, including yellow, red, pink, purple and peach. According to 1800flowers.com, daisies are the fifth most popular flower in the world.
Geranium
Popular in planters and hanging gardens, geraniums also line walkways, decorate store entrances and fill window boxes. They begin blooming in late spring, and given proper care will flower all summer long. They can be brought indoors during the winter and placed outside again in the spring to make them function as perennials.
Impatiens
One of the most colorful and prolific shade flowers, impatiens will bloom all summer long if they are kept out of the direct sun. With delicate flowers similar to pansies in some varieties and irises in others, impatiens come in many colors, including bi-color and star pattern.
Vinca
Vinca, also known as periwinkle is easy to grow, flowers all summer long and covers large areas with rich green leaves. Flowers are typically white, blue, pink or purple, with five large petals. Although vinca makes an ideal ground cover, it should be planted with care since it can take over large areas and choke out other desirable plants.