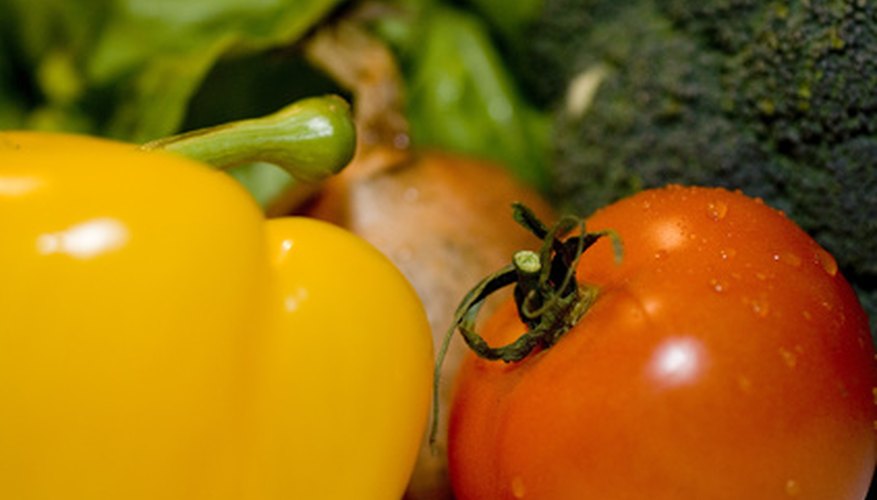 The overall climate in North Carolina supports a variety of vegetation that can enjoy an average growing season of 210 days in most parts of the state, making it ideal for gardening. Soft sediment is found in the coastal plains, and cooler weather lends itself to specialized crops in the Piedmont and agriculturally developed mountainous areas. Whether you are considering a backyard garden or growing vegetables for profit, North Carolina can be a successful location with proper planning and care once vegetation becomes established.
Select an area suitable for gardening that will receive at least six hours of sun. If time permits, plow or till the garden spot in late fall and allow it to rest through the winter months. This helps condition the soil and makes spring tilling and soil preparations easier.
Obtain a pH soil testing kit to determine the acidity or alkalinity of your soil. Use the pH test kit according to the instructions provided with the kit. Based on the results, add lime or sulfur accordingly.
Add organic material to improve permeability, soil structure and nutrient value of the soil. Organic matter also reduces factors that contribute to erosion.
Plan your garden on paper. Determine what vegetables you would like to grow and list them in two groups: cool season and warm season. Cool-season vegetables are those that can be planted during early spring, such as onions, greens, root crops, cauliflower, broccoli, cabbage, lettuce, Irish potatoes and peas. Warm-season vegetables require warm soil to germinate and slightly warmer temperatures to maintain growth; these include beans, tomatoes, vine crops, melons, corn, okra, pumpkins, squash, zucchini, eggplant and sweet potatoes.
Draw out how you will plant your vegetables. Allow adequate space in height and width for each type of plant.
Prepare the soil by tilling in mid- to late March. Cool-season vegetables can be planted as early as April 1 in most areas of North Carolina. Warm-season vegetables should be planted after all danger of frost has passed.
Plant seeds and young transplants according to the planting recommendations on the back of the seed packet and the growing zone in which you live.
Water plants and areas where seeds have been planted. Water lightly two to three times each week until plants become well established; wean them from the heavy watering slowly by reducing to twice a week for two weeks and then once weekly. Water plants during the early morning or late evening when the rate of evaporation is low.
Apply a slow-release, all-purpose organic fertilizer once every four to six weeks. Such fertilizer is available at garden supply centers and does not add harsh chemicals to the soil.
Remove weeds by pulling them at the stem where the stem meets the ground. This helps you lift out the roots of the weeds, eliminating regrowth.
Using a hoe or garden spade, loosen the soil around your garden vegetables once a week or every other week to reduce runoff and growth of unwanted weeds.