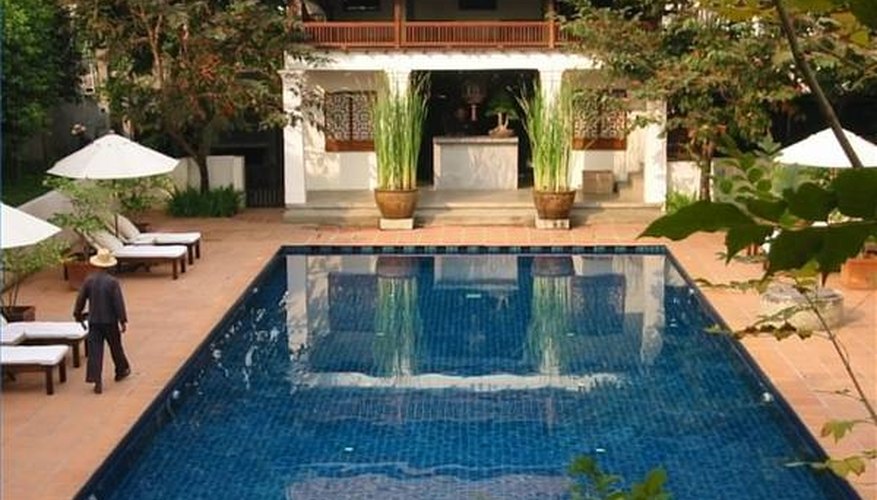 Coping is the top layer of a wall that acts as a cap or cover for the wall. Swimming pool coping functions the same way. Pool coping covers the edge of the pool to provide more aesthetic and safety features to the pool design.
Reasons for Pool Coping
Coping defines how the swimming pool looks by integrating the swimming pool edge with the decking.
Bull Nose Coping
The bull nose coping is the most common type of coping because it can be made out of any type of material to match the remaining landscape. This type of coping is flat on top with rounded edges where it meets the pool.
Rough Cut Coping
As the name implies, rough cut coping provides a rough edge to the pool. This coping that is made out of rough stone creates a lovely country style look.
Cantilever Coping
Cantilever coping extends over the pool. Although it is more labor-intensive, it proves a natural looking landscape.
Rolled Edge Coping
Rolled edge coping has a smooth, upturned edge that is set above the deck. This provides a place for swimmers to grab onto as they are getting out of the pool.