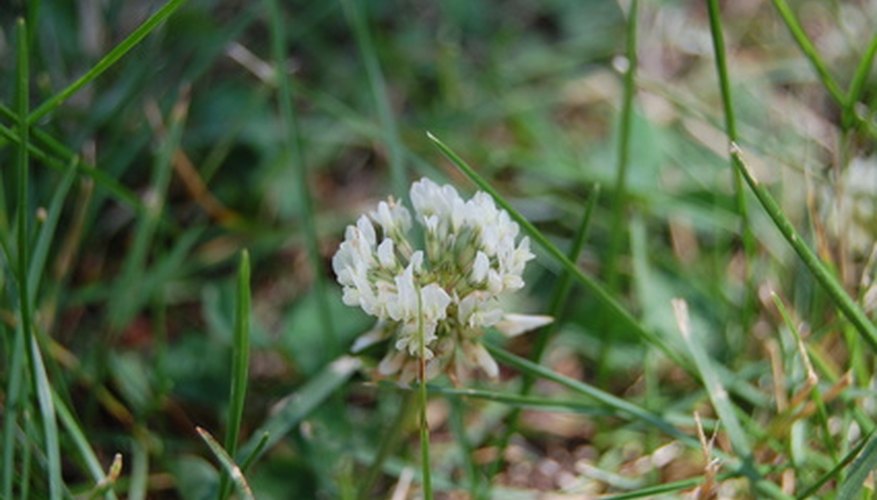 Battling weeds among flowers or vegetables in a planting bed can seem overwhelming and time consuming. Instead of constantly pulling weeds by hand or disturbing them with a garden hoe, consider simplifying your weeding process by using pre-emergent weed killer in planting beds. When you apply a weed killer designed to stop weed growth before it starts, your daily weed maintenance becomes easier. Time the application of the weed killer carefully to avoid damaging your desired plants.
Apply a 2-inch layer of mulch over your planting bed covering the soil between the established plants completely.
Spread the weed killer granules over the surface of the mulch, applying 1 oz. of weed killer over every 10 square feet of soil area, according to the Preen Garden Weed Preventer product instructions. Do not allow the granules to come within 3 to 4 inches of your desired plants or their root systems.
Water the area over which you spread the weed killer granules immediately after you finish the application. Use the garden hose to saturate the area thoroughly, directing the spray carefully away from established plants to keep the granules from contacting the plants. If the granules accidentally contact your established plants, simply wash it away immediately with the hose spray (pre-emergent weed killer will not kill existing plants).
Apply the pre-emergent weed killer again every three to four months to continue preventing weeds in planting beds. Apply the granules directly over the mulch using the same application technique.