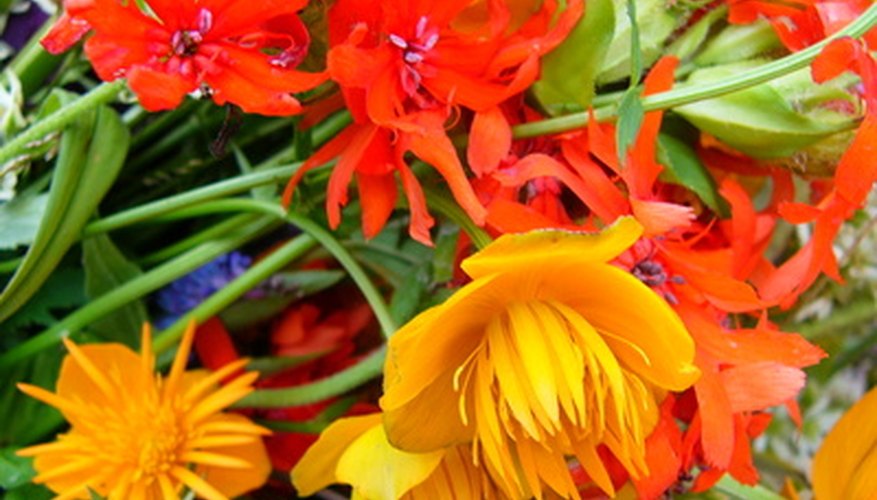 A gardener and home hobbyist has many opportunities to learn the art of flower arranging. The student should learn how to arrange flowers at her own pace for an enjoyable experience. Choose the best option and practice with garden flowers that are readily available during the growing season. Silk flowers are available year round for practice sessions and permanent arrangements. The horizontal and dome or rounded shape of basic arrangements work best for a table centerpiece.
Check with the local high schools in the area and inquire if there are any classes available through adult education. Expect to take part in several sessions for a set fee plus the cost of materials.These classes generally take place in the evening.
Call or visit a local florist to inquire if he would be willing to teach a private or party atmosphere series of classes. This is a hands-on opportunity for a floral arranging experience with a professional who will guide you in the proper use of tools and materials.
Search for books and magazine articles at the local library or bookstore that features basic floral design. Set the book up for easy visibility and practice the methods described in the instructions.
Apply for an in-home or online floral arranging course for a series flower arranging learning experience. The course tuition will cost a set amount of money. Non-perishable items will be mailed to you with a manual or a list of needs will be displayed for you to purchase from a craft store or retail floral sales business.