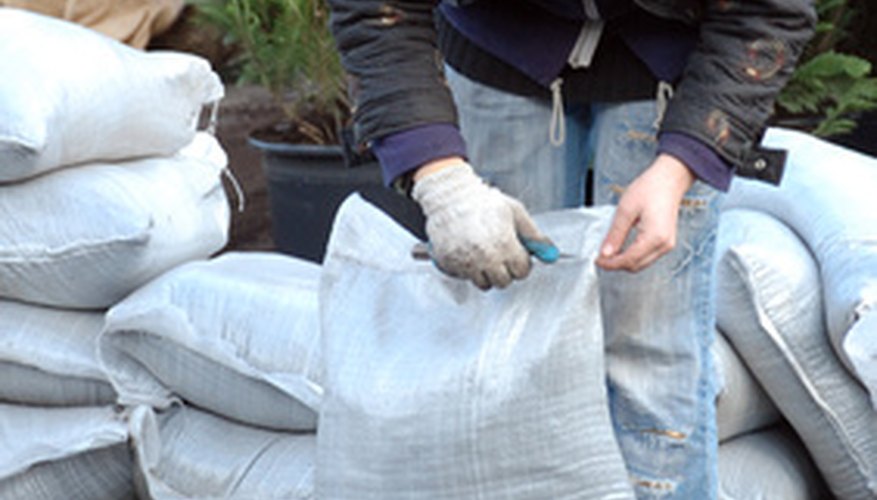 February may be the middle of winter, but in warmer climates, such as Georgia, it is prime time to prepare your garden soil, plant vegetables that do well in cooler temperatures and start plants from seed for later planting. Wait until the threat of frost has passed to plant annuals, and plant perennials in the fall for maximum root development.
Plant Seed Boxes
There are certain herbs, as well as vegetables, such as peppers, tomatoes and eggplants, that have to be started from seeds in February to ensure they are transplant ready for planting by April 1. In addition, plants started from seeds are ready for harvest earlier, according to the Purdue University Cooperative Extension Service. Prepare a seed box and plant all the seeds together. When the plants form their third set of leaves, transplant them to their own containers.
Improve the Soil
If you haven't already done so, have your soil tested by your local extension office and, based on the results, improve the soil for planting. Plow under manure or compost first, then apply fertilizer, lime or sulfur, based on the results from the soil test, suggests the University of Georgia Extension.
Prepare Beds and Plant Vegetables
Prepare planting beds by turning the soil over the day before you plant, then grade, level and water the soil to settle it, according to "The Complete Idiot's Guide to Gardening," by Jane O'Connor and Emma Sweeney. To ensure better drainage, raise the planting beds. This will help to warm the soil as temperatures rise. Plant cool temperature vegetables, such as carrots, collards, lettuce, mustard, English peas, certain types of potatoes, radishes, spinach and turnips.