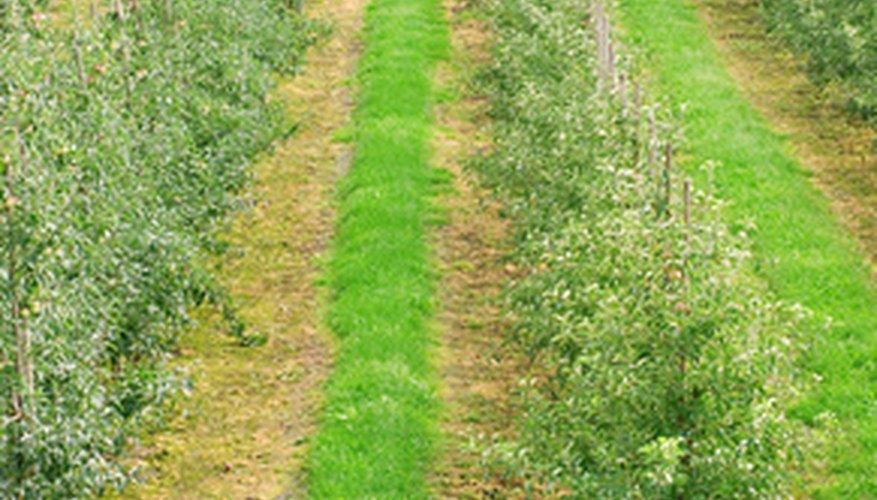 Apple orchard image by Bartlomiej Nowak from Fotolia.com
Nearly half of Ohio's total acreage is farmland. The state's biggest crops are feed corn and soybeans, but farmers also cultivate more than 40 fruits and vegetables. Two of the state's biggest fruit crops are grapes and apples, and the farm-to-table movement is driving demand among chefs and restaurateurs for the state's fruit and vegetable crops.
Grapes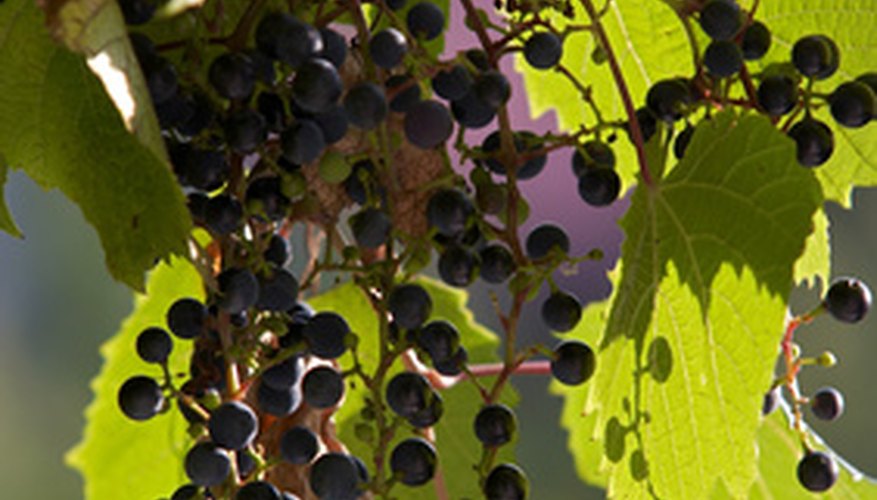 Most Ohio grapes are grown for the state's burgeoning wine industry. Familiar varietals grown in Ohio include Chardonnay, pinot gris, reisling, cabernet sauvignon and pinot noir. In 2005, 8,500 tons of grapes were harvested in the state.
Apples
Ohio has ranked among the top 10 states in apple production. Visitors to many of the state's orchards can pick the fruit to take home. Ohio apple farmers grow familiar varieties, including Cameo, Crispin, Golden Delicious, Rome, Gala, Fuji, Honeycrisp and McIntosh.
Cucumbers
Cucumbers comprise the state's top vegetable crop. More than 1,300 acres in Sandusky County alone are devoted to the crop.
Peaches
Peaches are a growing industry in Ohio, according to the Ohio State University Extension. The state has produced as much as 11 million pounds of the fruit in one year. Most of the peach crop is grown in the northern part of the state.