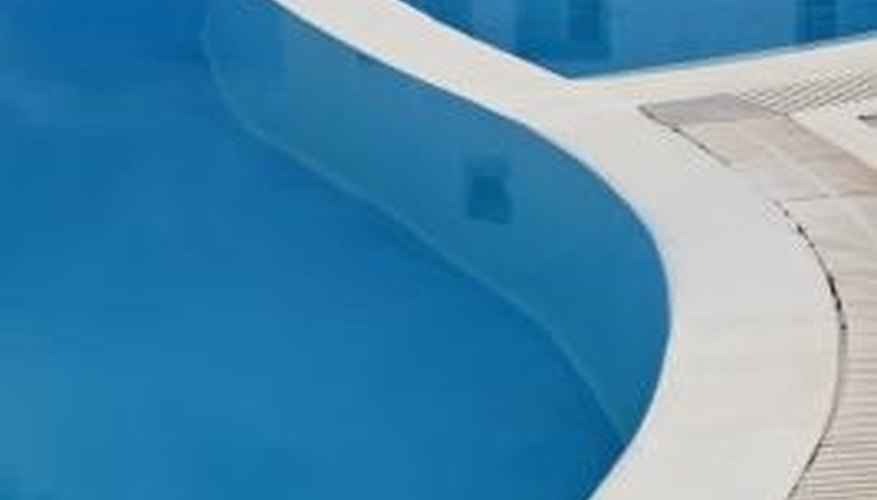 Backwash the filter. A high PSI number on your Hayward filter means the filter is dirty. The quickest way to bring this number down is to backwash the filter. Backwashing means opening the run-off valve and allowing the filter to run in backwash mode until the water leaving the run-off valve is clean (usually about two minutes, depending on the model). After the water runs clean, shut off the run-off valve and return the filter to filtration mode. Some Hayward models have a rinse setting which will rinse the inside of the filter housing.
Observe the PSI number. If the PSI number does not drop as a result of backwashing the filter, it's time to clean it manually. This involves opening the filter housing and cleaning the cartridge (or filter fingers if it's a Hayward diatomaceous earth filter). If you have a Hayward sand filter, you may have to replace the sand, especially if the sand has been in your filter for over seven years.
Look for obvious obstructions in the filtration system. Check the skimmer basket and the Hayward pump basket for debris. Dirt in these areas makes it difficult for the pump to suction water from the pool and discharge it into the filter housing.
Clear dirt from the Hayward pump's impeller. The impeller is the part of the pump that spins to create suction. If it's clogged, it won't be able to suction the water properly. To access the impeller, open the pump basket lid and remove the pump basket. Reach into the tube beyond the basket towards the impeller and pull out any debris you may find there.
Check for leaks at the hose connections. Leaking hoses let water out, but it also allows air to get into the system. Hayward filters operate in a vacuum environment. If air gets into the system, it will disrupt the vacuum. If you notice dripping hoses, turn off the pool filter and tighten the hose connections.