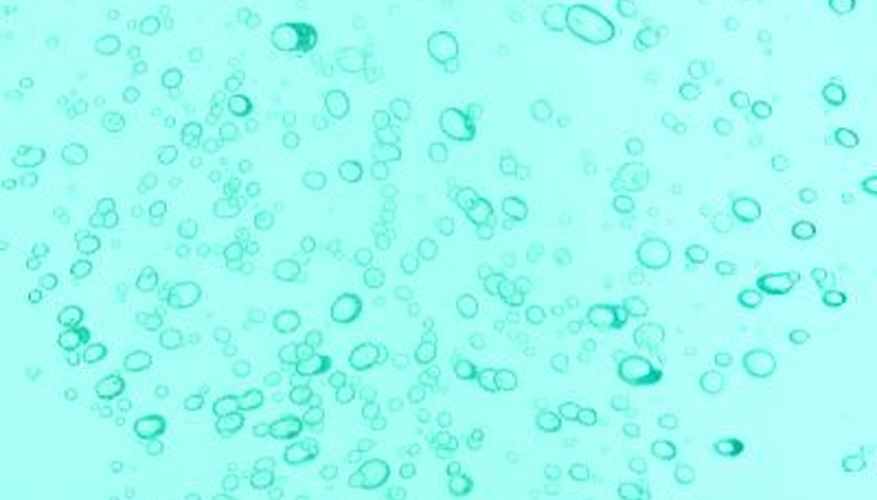 An above ground swimming pool is often a fantastic alternative to the high cost of an in-ground version. However, just like their in-ground cousins, above ground pools sometimes develop certain issues. A common problem that crops up with above ground pools is air bubbles coming from their water returns. Fortunately, air coming from an above ground pool's water return is often an indicator of a pool pump air leak problem that can usually be quickly repaired.
Air Problems
Air bubbles coming from an above ground pool's water return is a sign of air being drawn into the pool pump's suction side. An above ground pool's water processing system, the pool-to-pump and pump-to-filter-to-pool water return, is meant to be free of air. Pool pump leaks near the front or suction side will allow air to be drawn in as water is processed through the pool pump. Several areas of a pool's water processing system can also develop air leaks.
Suction Side Leaks
In many cases where air is coming from an above ground pool's water return, fittings at the front of the pump (the suction side) are at fault. Over time, pool pump suction side fittings will heat up, swell and cool down, leaving them loose. Fix pool pump suction side fittings that have become loose by re-taping their threads with fresh pipe tape and tightening them back down. Look at all pool pump male adapters for looseness as well as potential air leak sources.
Pump Lid Leaks
Most above ground pool pumps have lids that feature rubber O-rings or gaskets. Pool pump lids are made airtight through use of their rubber gaskets, which are tightened down to form a seal. If you have air coming out of your above ground pool's water return, inspect the pool pump lid's rubber seal or gasket for wear and replace it if necessary. After you've replaced your pool pump lid's seal, just retighten the lid back down to make it airtight again.
Drain Plug Leaks
Above ground pool pump housings typically have at least one drain plug along their bottoms. While an above ground pool's pump is running, it's also slightly vibrating. Vibration from a running above ground pool pump can cause its drain plug to loosen, thereby allowing air into the pump. Periodically inspect your above ground pool's pump housing drain plug for signs of wear and looseness. Keep all pool pump drain plugs tightened and occasionally re-tape their threads to maintain an airtight seal.
Considerations
Most above ground pools feature just two short lengths of flexible hose or PVC piping. Above ground pool water lines consist of one length running from the pool to the pump and the other from the filter to the pool. When air's coming from your above ground pool's water return, always inspect your pool's piping or hoses for any splits or cracks. Openings in a pool's water feed lines will allow air to leak into the pool pump and then into the pool.