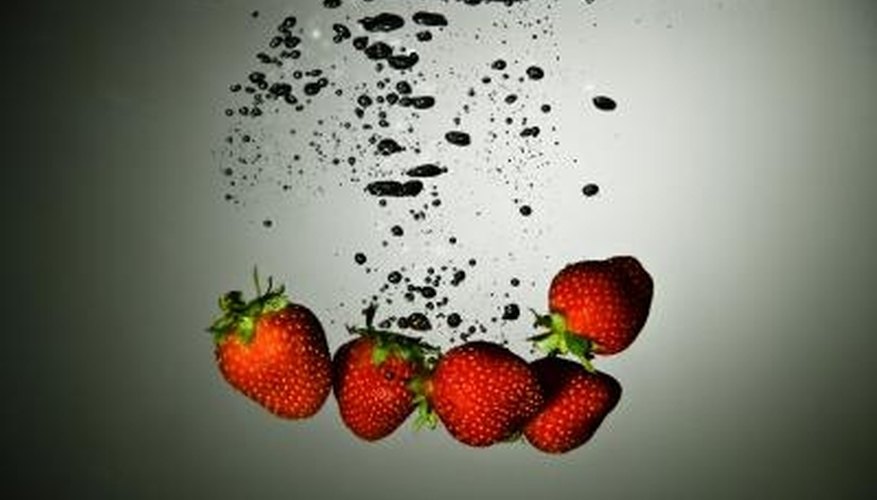 Strawberries take up a lot of room when they're planted in a garden outdoors; they can easily sprout runners that establish the plants in a much larger area than intended. When grown in a greenhouse, however, strawberries are not only more easily managed but they are not susceptible to insect infestations or damage from changes in temperature.
Types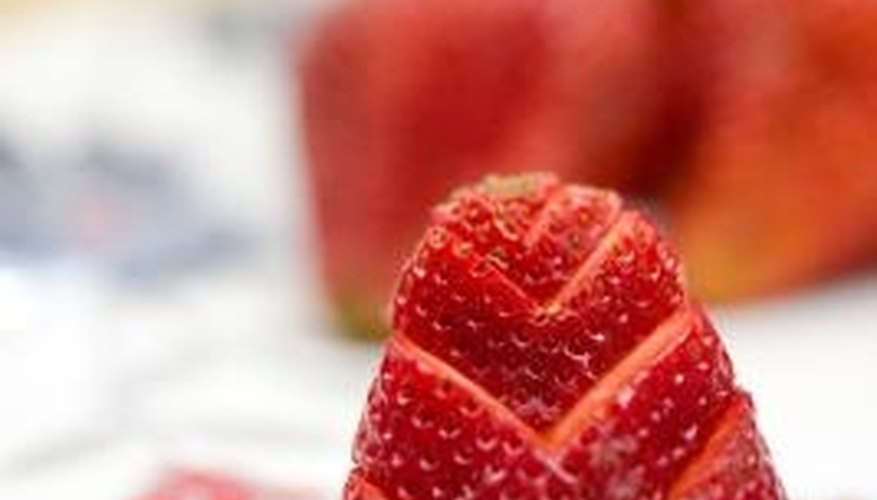 Strawberry plants grow runners in order to expand their size, and this can be difficult to manage when growing in a greenhouse. Some varieties produce more runners than others, and some species that have been geared toward growing fuller and bushier with fewer runners can be better suited to greenhouse growing.
Day-neutral and everbearing varieties tend to grow bushier and are designed to make the most efficient use of the space available. Tristar and Tribute are two day-neutral varieties, while everbearing types such as the cultivar called Fort Laramie have also been proven to have efficient yields for the small amount of space found in a greenhouse.
Advantages
Growing strawberries in a greenhouse has several advantages over growing them in a more traditional outdoor medium. Plants are kept at a relatively consistent temperature and are not exposed to potentially harsh elements of the outdoors. In outdoor gardens, strawberry plants are often mulched and left to weather the winter months before growing back the next spring. This creates the danger of exposing the plants to spring frosts and snows; once the plants have started to grow again, this can damage delicate new growth. Greenhouse strawberries are also not exposed to some of the pests that are common problems in outdoor growing. Immature berries can be a feast for insects and birds, and a greenhouse will protect berries from these intruders.
Considerations
Planting strawberries in a greenhouse denies the plants access to some of nature's bounty, but you can replaced it with a little care. During the growing season, strawberry plants require between 1 and 1.5 inches of water each week while the berries are developing. In a greenhouse, you can deliver the water by hand or by setting up an irrigation system if the crop is large enough to warrant this. Strawberry plants require a well-rounded nutrient base in order to thrive. Mulch and decaying plant matter make up much of this outdoors, but in a greenhouse the application of a 12-12-12 inorganic fertilizer can bring the soil contents to an acceptable level.
Concerns
With the humidity that is often present in a greenhouse, strawberries can be susceptible to developing mold. This can be a particular threat if using an irrigation system, as the plants and soil will be kept consistently moist. To prevent this common problem, plant rows between 12 and 18 inches apart. In the rows, individual plants should have plenty of room; this means spacing them with at least 2 inches of room between plantings. This will allow plants room to breathe and will help prevent mold from developing. In the case that mold does start to develop on the leaves of the plants, weeding out some of the plants to give the remaining ones more room can often help combat the disease. Commercial sprays and fungicides can also keep mold to a minimum.