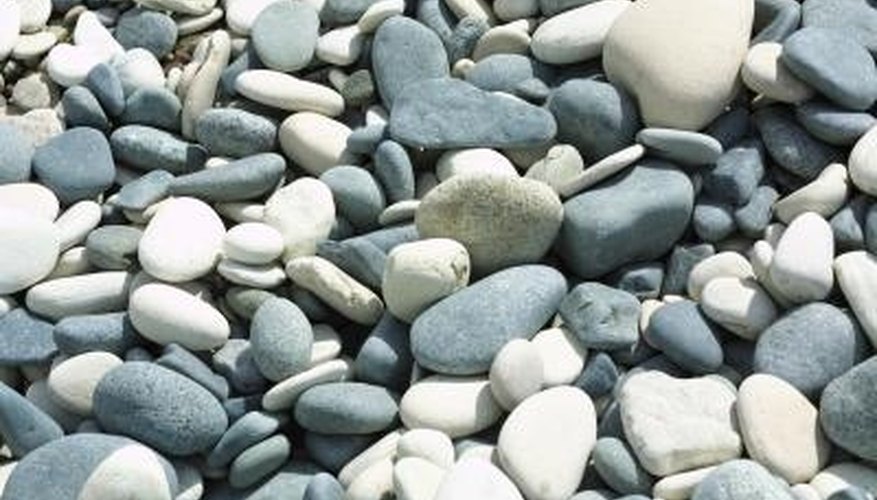 Decorative gravel basically refers to gravel along a path that is part of your landscaping. The reason this gravel is decorative is because, unlike gravel laid in a driveway, the gravel in your path is not necessary. It does function to pave the path and give people something to walk on, but the main purpose of the gravel is to decorate your landscaping and add charm and beauty to your property.
Dig a trench for your gravel path using a shovel. Use a length of rope to mark the areas you are digging. Dig down at least four inches.
Even out the sides and bottom of your trench with a square-edged spade. The sides and bottom should be even, smooth and flat to prepare for the decorative gravel.
Add a little water to your trench with your garden hose and pack down the dirt with the 8" square hand tamper. Pound hard to make sure it is compacted well.
Place landscaping fabric inside the trench. This can be cut to fit your pathway. The shiny side of the fabric should be facing upwards.
Add the edging along the gravel path. Edging can be purchased at a home improvement store and should be the same height as the inside of your trench. Tap it into place with a wood block and hammer, through the landscaping fabric and into the ground of the trench.
Fill the trench with decorative gravel, leaving about half an inch of space around the edging. Use a rake to smooth it out.