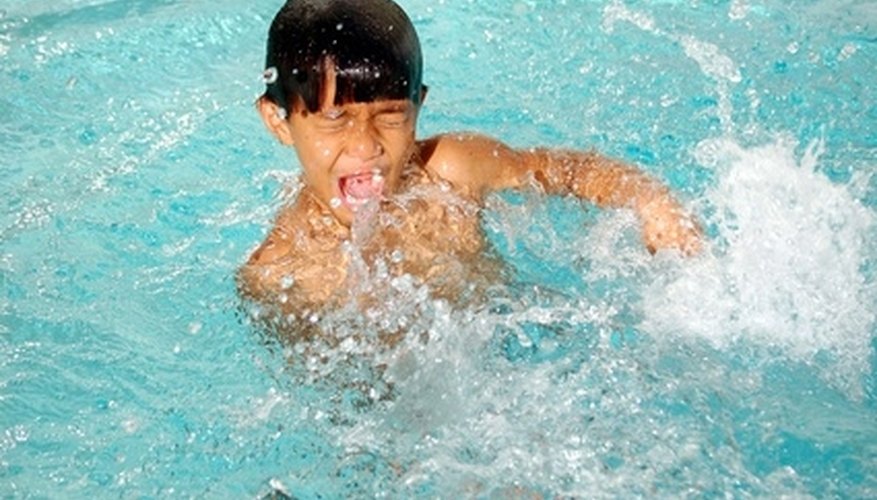 When pool season hits, you will want to be ready for it. Doughboy is an American company that produces above-ground pools, skimmers, pumps and filtration units in addition to other pool accessories. If you own a pool manufactured by Doughboy, chances are you have the pump that goes with it. No matter which Doughboy pool and pump you own, knowing how to set up the pump properly and safely is essential for keeping the pool clean throughout the summer.
Installing the Pump to the Base
Unplug the pump's power cord. Wear dry shoes and be sure the ground you are standing on is dry.
Screw two cleats to the front side of the pump's base and be sure they fit tightly. Screw the other two cleats in by pre-threading them so that they line up with the holes. You can do this easily by sliding the screws into the holes, adjusting the alignment and then removing the screws from the holes.
Align the pump into the base and slide it in. The two front cleats must fit into the slots that are in the pump housing.
Insert the other two cleats into the back end of the pump housing; make sure they fit into the slots provided. Replace the back screws and tighten them.