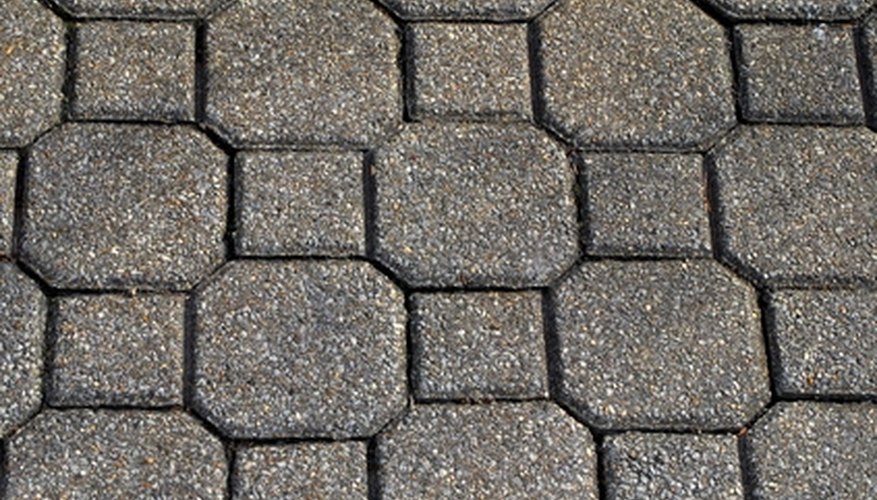 Installing a paver patio is a quick way to beautify the landscape in your backyard. Paver patios can last for years and are not expensive to build. Paver patios are made of landscape pavers, gravel and sand. To get these three dissimilar items to bond and form a solid surface requires the use of a plate compactor. This piece of equipment has a large plate that vibrates and settles the gravel, sand and pavers into a tight formation. Plate compactors are available to rent, but they require a fair amount of physical strength to operate.
Measure your patio space. Once you know the size of the area you will pave, purchase your pavers, allowing for breakage by buying a few extras. Buy enough pea sized gravel to lay at least a four-inch layer over the area and enough sand for at least a two or three inch layer.
Rent the plate compactor. Make sure you understand how to operate it and ask the rental agency to give you a demonstration if needed.
Dig out the area where you plan to build the paver patio. Make sure it is level. Allow enough depth for the gravel, sand and pavers to be level with the ground when installed.
Shovel half the gravel into the patio area. Run the plate compactor over it. Start on the outside edge of the patio area and work your way to the center. Overlap compacted areas as you go. Depending on the model of plate compactor you rent, it may have forward and reverse gears that can help you move the plate compactor to any area you miss. Keep compacting the gravel until you can't see footprints in it. Add the remaining gravel and repeat the process.
Put the sand layer in place. Use the plate compactor again to create a solid, level surface of compact sand.
Set the pavers in place in the pattern you chose. Once the pavers are in place, sprinkle sand over them. Sweep the sand into the cracks between the pavers.
Run the plate compactor over the pavers to settle the sand in the cracks. If you are afraid you might scuff the pavers, you can place a special pad on the compactor plates or place a layer of landscape fabric over the pavers for protection. Keep adding sand between the cracks until the cracks are full.