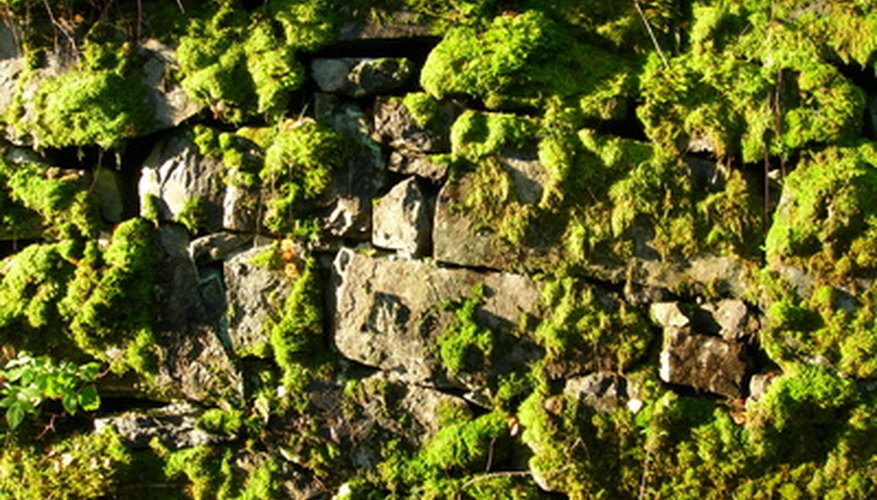 On the face of a majestic rock, green moss is beautiful. Moss is soft and fuzzy, and it looks right at home in nature. But when moss takes root in your lawn, it becomes a different story. If left untreated, moss can choke out the grass and make your yard look less appealing. You can kill moss in your lawn, but to prevent it from coming back, you need to find out why it was there.
Apply a moss killer with ferrous sulfate to the moss in your yard. Wait two to three weeks, and then rake the moss with a metal landscaping tool to remove it from your lawn.
Loosen the soil where the moss was situated with the metal rake. In cooler climates, apply a layer of grass seed over the area where the moss was removed, as well as starter fertilizer. For warm-weather areas that have grasses such as St. Augustine, zoysia and Bermuda, repair the area with sod or sprigs of sod.
Water the grass seed or sod with a sprinkler. Water the area until you soak the ground thoroughly.
Spread wheat or straw hay over the grass seed to help keep it in place and to protect it from birds.
Water the seed or sod daily for at least two weeks until the roots are established in the soil.