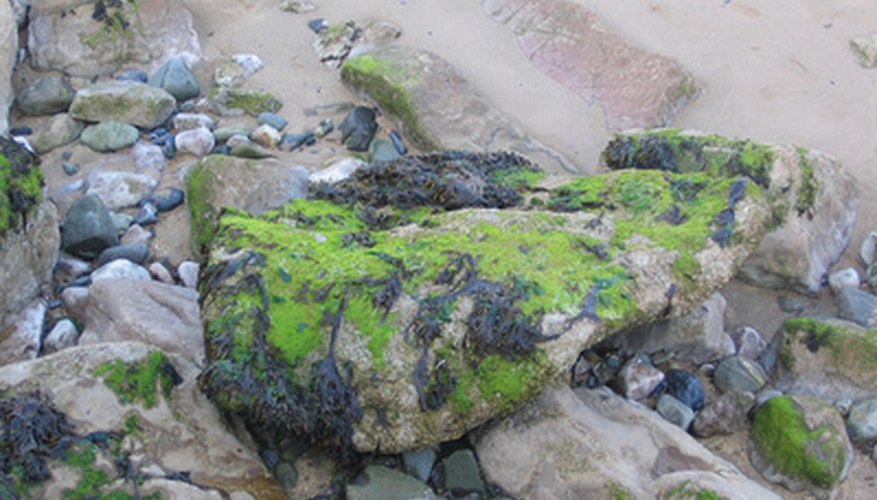 Mosses add color and texture to rock gardens, stone walls and shady areas of the garden. A layer of moss transforms a plain clay pot into an aged relic that looks as much a part of the landscape as the rocks around it. Buttermilk provides both glue and growing medium for moss in the garden, helping the tiny new plants take hold on rocks or clay planters.
Collect moss from the woods or from your garden. Search for healthy green moss and gently pry it from the soil in strips or chunks.
Pour 1 cup buttermilk in a blender. Add a handful of your moss pieces.
Pulse the blender on low for several seconds until you have a lumpy moss-and-buttermilk slurry.
Rub the buttermilk and moss mixture onto clay pots and rocks in the garden. Slather the surfaces with a thick coating.
Set the rocks and pots in deep shade. Too much sun will dry out the surface too quickly and kill the moss.
Mist the moss daily with water until it is well established. The surface of your pots and rocks will produce a pale green bloom which will spread across the surface.
Tips
You can substitute beer or yogurt for the buttermilk in this recipe.

Pour any leftover solution on the ground between rocks or stepping stones to encourage the growth of moss there.