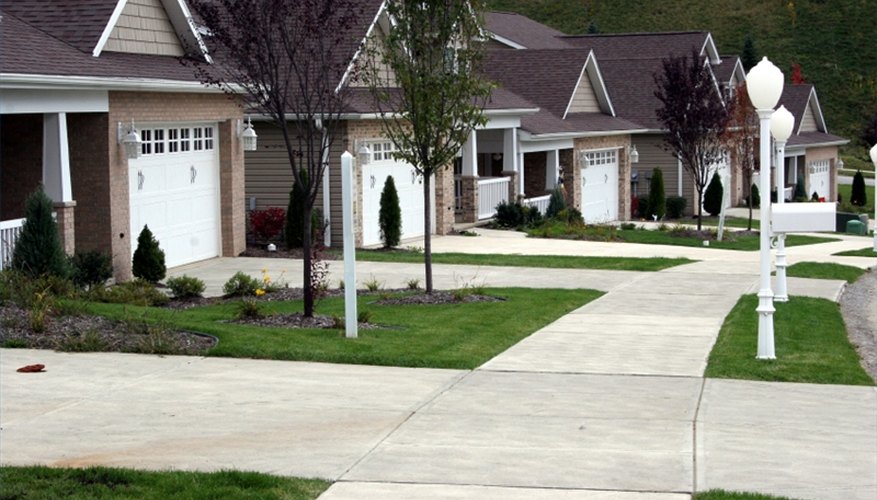 Driveways are subject to a lot of wear and tear. Cars drive on and off them, the weather pounds down on them constantly. Even with durable materials like concrete, some cracking is virtually inevitable. Concrete that is installed properly will generally last for many years and only form small cracks over time. However, when small cracks are not repaired, they allow additional moisture to seep into the concrete. Moisture can widen the cracks or weaken the surrounding concrete, so it is best to fix these small cracks as soon as possible.
Clean the area around the crack and inside it as far as possible. Make sure there is no dirt or debris near where you will be working. Go over the driveway with a push broom if a lot of dirt or other contaminants have built up in the area.
Load the caulk gun by first pulling the plunger of the gun back, then inserting the caulk tube with the tube nozzle pointing away from the trigger. Finally, push the plunger back, until it snaps into place around the tube.
Use a utility knife to cut the end of the caulk tube. Make sure the tip will fit the size of the crack.
Fill the crack with caulk, making sure that the caulk is even with the surface of the concrete.
Wipe the area clean with a rag and mineral spirits. Clear excess caulk off the surface of the driveway.
Cover the driveway with a plastic sheet or a tarp and allow the caulk to set for a few hours.