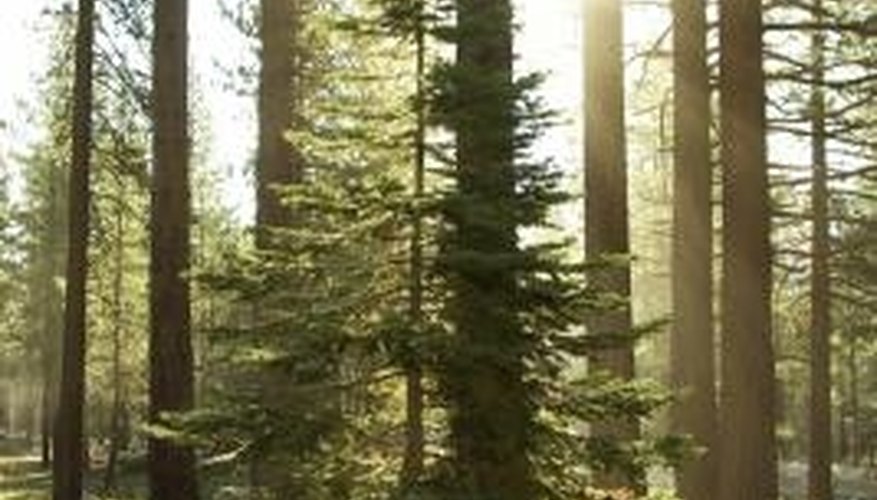 Wildcrafting, or foraging for food in the wild, is a skill that many people enjoy. Learning how to identify edible plants in your local woods is a hobby that evolves over time as you add to your knowledge and begin to be able to recognize more and more plants. With some plants, such as mushrooms or berries, it is a matter of life or death to be able to distinguish between edible and inedible.
Invest in a field guide for the area where you will be foraging. These guides provide photographs and descriptions to help you learn.
Wash any found food thoroughly, especially if it came from near a roadside where it may have been sprayed with pesticide or herbicide.
Avoid any fruit or other plant that appears to have started to mold or is over ripe. Wild foods sometimes form toxins at this stage that may poison you.
Use the universal edibility test prior to eating an unknown substance. Start by separating the plant into its parts: root, leaves, stems and fruit. Sniff for any off-putting scents, which are an indication of inedibility.
Put a piece of the food in your inner elbow to test for contact reaction. If after 15 minutes, you have no skin reaction, prepare a small portion for eating. Hold a piece against your inner lip to test for reaction. If there is none after three minutes, place it on your tongue for 15 minutes.
Chew the food if you've had no reaction and hold it in your mouth for 15 more minutes. If you have no reaction, swallow. Wait eight hours. If you have no reaction, eat a quarter cup of the food and wait eight more hours. If you've still had no reaction, the food is safe to eat. If you do have an adverse reaction, drink lots of water and induce vomiting.
Stay away from unknown plants that have milky sap (except dandelions); beans, bulbs or seeds inside pods; a bitter or soapy flavor; spines, fine hairs or thorns; dill-like foliage; an almond-like scent; grain heads with pink, purplish or black spurs; or a three-leaved growth pattern. These are more likely to be poisonous.