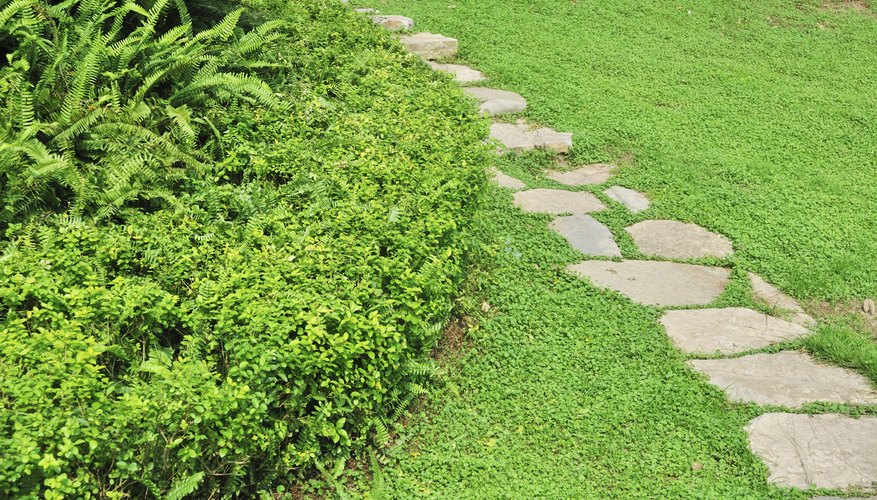 A focal point for your yard can be as large or small as you want it to be; anything that draws your attention is a focal point. Use pathways, statues, structures and plants to create one or more focal areas for your yard.
Pathways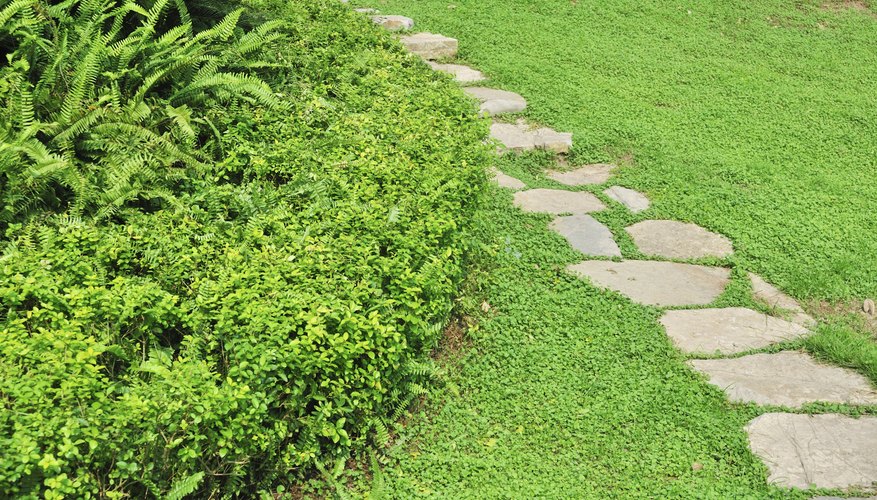 A path can serve as much more than a means to get from one place to another. Build the path from reclaimed bricks or flat landscaping stones to add color and texture to the landscape.
Edge the path with smoothed brick or rocks in a color different than the path materials to draw even more focus to the path.

Add landscaping lights or solar lights along the path for both safety and visual interest after dark.
Create a winding path through a large lawn or garden area, curving around trees or flower beds for added intrigue. 
Water Features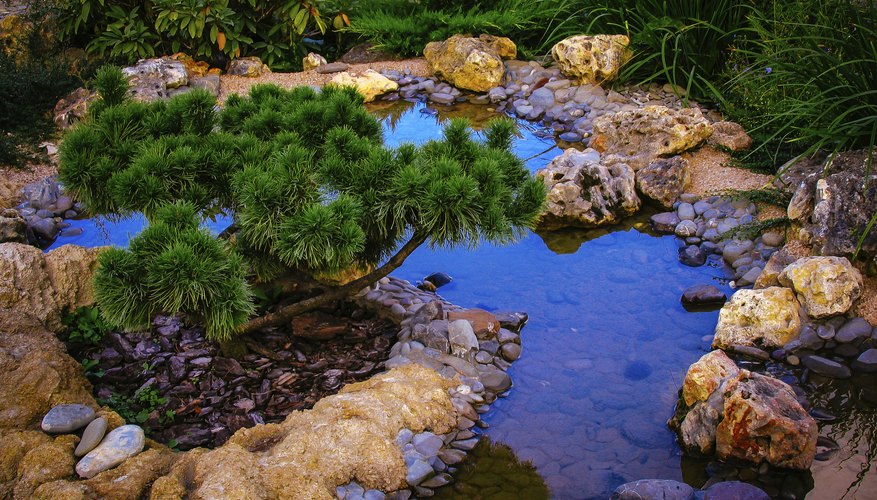 A water feature adds visual -- and potentially audible -- interest to an otherwise nondescript area of your yard.
Build a small pond out of a rubber pond liner, then build the outside up with rocks to make it look more natural. 
Add a pump to spill water over a pile of rocks, waterfall-style.

Create your own fountain or bubbler out of a large, colorful ceramic pot, a pump and polished river rock. Add vertical slabs of  slate to create a falling water effect back down into the fountain. Even a relatively short fountain becomes a focal point if its color stands out from the landscape surrounding it. 
Tall Structures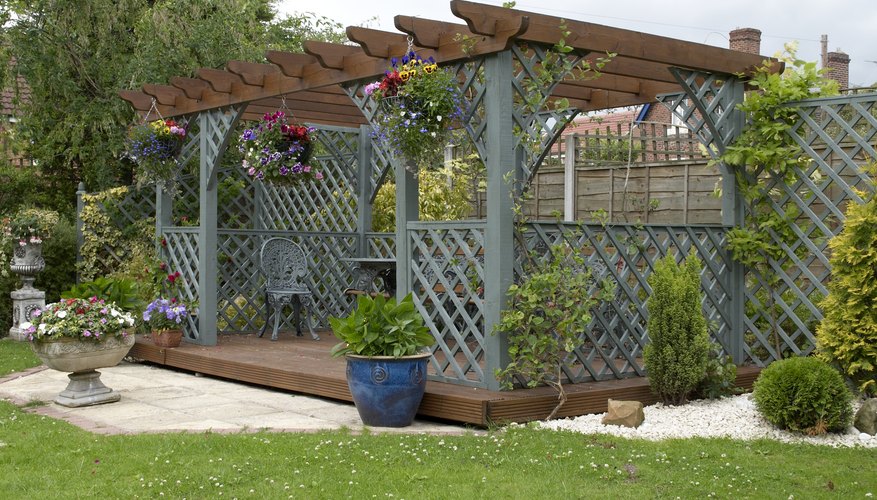 Structures -- and even plants -- that stand taller than the surrounding items in the yard naturally draw your attention, becoming focal points for a particular area or the yard as a whole.
Build a pergola or arch near a part of the yard transitioning from grass to garden to draw attention to the space. A pergola can also be used to add shade or a place to hang string lights over the patio. Climbing vines add a natural touch to both pergolas and arches.

Add a statue to a corner of the yard or part of a flower garden to focus attention on the area. Even a statue 2 to 3 feet tall stands out if nearby plants are not as tall.
Trees -- from miniature or dwarf varieties on up to behemoths that will eventually tower over your home -- serve as natural focal points for a lawn. Place a miniature ornamental tree in a corner of the yard, or as the focal point of a flowerbed in front of the house. Choose larger trees based on their root systems or the amount of shade the tree canopy may provide. Some tree roots may cause problems for pavement or sewers, so ask a knowledgeable nursery representative before making a final decision.
Hardscaping such as short brick retaining walls or a stone stairway also serves as a focal point for the area.
Colorful Accents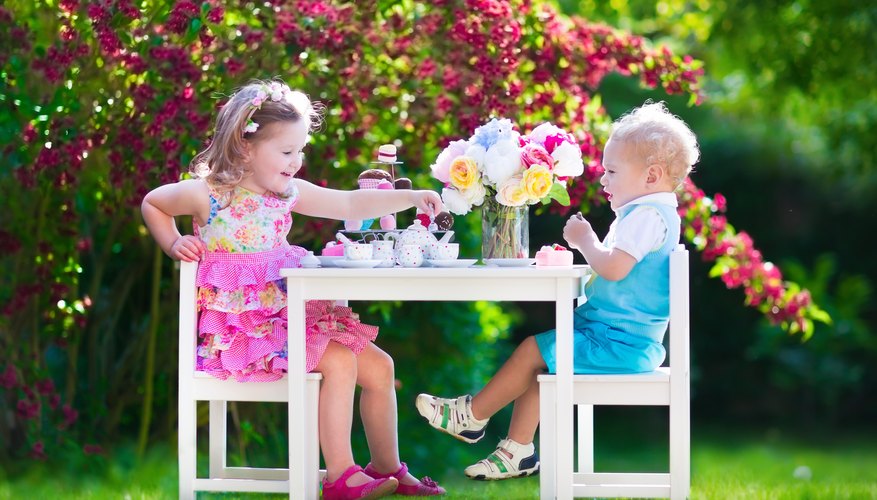 Any area of your landscape in a color different than the surrounding area serves as a natural focal point.
Add a rock garden, filled with dark, smooth river rocks or crushed white stone to stand out from an otherwise green lawn.  

Fill flowerbeds with your favorite perennial or annuals in colors that stand out against green grass and dark soil. Plant varieties do not matter; go for what pleases your own eye, suited for the amount of sun or shade in the area. Alternating red and white flowers adds a bit of uniformity or symmetry, or add tall, flowering bushes that draw butterflies, pairing them with assorted short- and medium-height flowers of other colors for a more wild or natural look.  
Add plants with striped or variegated leaves to a flowerbed for a slight color variation.
Display garden ornaments such as orbs or even kitschy garden gnomes to create small focal areas around your yard.