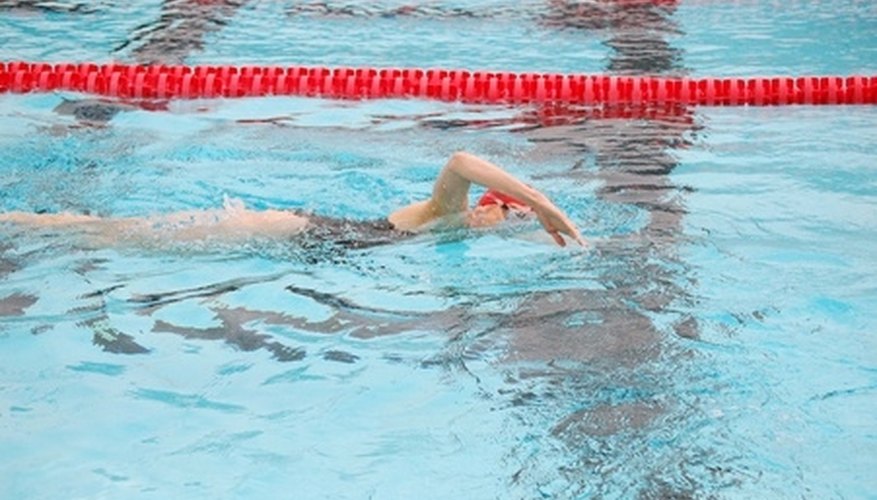 Are There Any Inground Pools Only 4 Feet Deep?
There are very few inground pools that are a constant depth all the way through; most vary in depth from a shallow end to a deep end. However, there are lap pools that are a constant depth throughout.
Lap Pools
Lap pools are built specifically for exercise, like swimming repeated laps for swim training or for working out. Lap pools are sometimes installed indoors to provide training opportunities throughout the year, but there are lap pools installed outdoors as well. The depth of these pools may be four feet, but it is often between three and 3.5 feet. A lap pool is not a common pool style.
Play Pools
A much more common format for a shallow inground pool is the the play pool. These pools are shallow at either end, and are slightly deeper in the middle. A common depth is three feet four inches at the ends, and five feet four inches in the center. These pools are designed for groups to play water games such as volleyball, basketball or water polo. They are great for large groups and pool parties.
Shallow or Deep Pools
The most common layout for pool depth is a shallow section of three and a half to four feet on one end, then a floor that slopes to a deep end at the other. In shallow pools, deep ends average five feet eight inches, while deep pools average eight feet deep for the deep end. These pools are great for those who want an area for diving or slides.
Pros & Cons to Fiberglass Inground Pools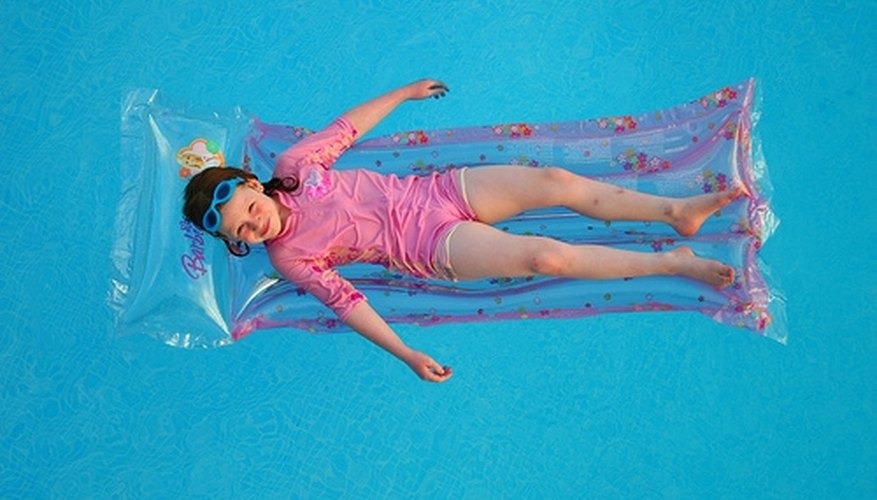 Cost
Most fiberglass pools, depending on the size, average about $25,000-$50,000 to install. This is more than most vinyl liner pools and pretty comparable to pools built with concrete.
Maintenance
No pool is better at preventing maintenance time for a pool owner than fiberglass. Because of the material, algae is easily brushed off if caught quickly, and because it is not porous in nature, it stays relatively free of dirt.
Variety
One of the biggest drawbacks with fiberglass pools is the lack of options to customize the design. Rather, the designs are predetermined and buyers can choose from a select list of styles.
Flexibility
In earthquake areas, fiberglass pools are especially valuable, because the material is not susceptible to breaks and cracks should the earth move underneath it. This is a danger that concrete pools are particularly vulnerable to.
Installation
Pools of this type can be built very quickly, in as little as two to three weeks depending on the size. Installation is quick and easy. Comparably sized concrete pools can take up to three months to build, for instance.
What Is a Semi-Inground Pool?
Material
Aluminum is the preferred material for these pools because of its resistance to rust or tarnishing. It also has an optimal strength-to-weight ratio, even during cold weather. Steel is sometimes used instead, but it only has half the strength of aluminum per weight. Thus, more steel is needed for construction of a semi-inground pool.
Cost
The prices of semi-inground pools increase with the size of the pool, but the cost of a small one runs $4,000 to 5,000 while a larger one can run to $14,000 or more. On top of that would be added the expense of decking, the cost of which depends on the material used in its construction.
Decking
Decking makes getting in and out of the pool easier and it makes the pool look better. Homeowners can surround semi-inground pools with concrete, wood, pavers (clay or brick material) or stone.
Other Advantages
Semi-inground pools require less work and are easier to install than standard inground pools. They are adaptable to yards of any shape or size, because they can be built on flat land or even on the side of a hill.
Removing Inground Pool Ladders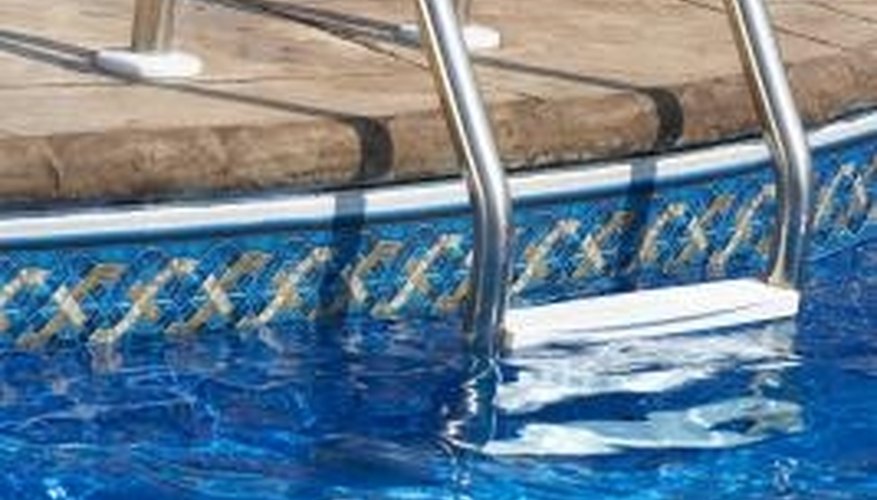 Pop the metal cover up off the cups with a flat-head screwdriver. Lift these covers up high enough to give yourself plenty of room to access the adjustable bolts.
Turn the adjustable bolt on each cup clockwise with a 1/2-inch socket wrench. This will back the metal wedge off the ladder ends.
Wiggle the ladder to ensure it's loose and then lift it up out of the cups. Continue lifting the ladder until the end submerged in the pool comes up out of the water.
How to Remodel Your Inground Swimming Pool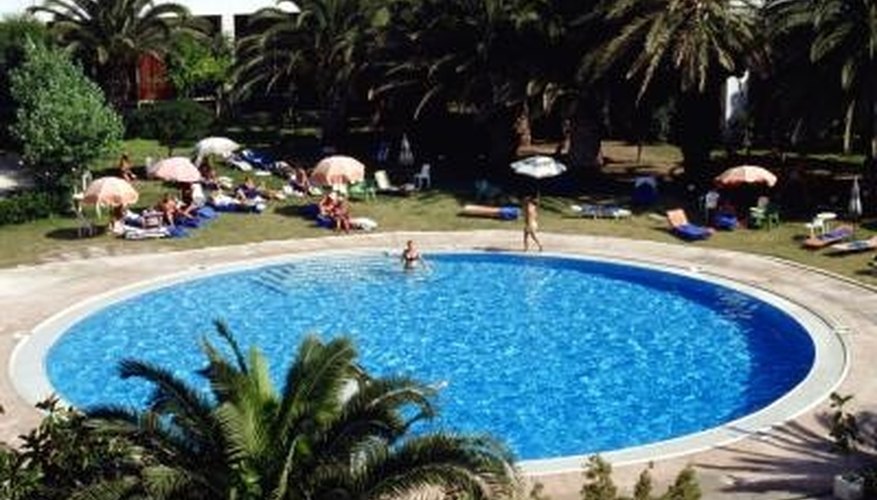 Fix any leaks or cracks in the pool. Drain the pool according to the city or county designated procedure. Look for any damage in the pool and make repairs using the appropriate repair kit. Kits are available at pool maintenance outlets.
Clean the interior of the pool with bleach. Scrub the empty and repaired pool with a push broom to remove any stuck-on dirt and debris. Allow the area to dry.
Apply a new coat of paint. Pool paint is available at pool supply stores. Apply a thick coat with a roller and allow to dry.
Replace the tile around the edge of the pool. Break up the old tiles with a hammer and dispose of them. Chisel away the old adhesive. Lay the new tile using the recommended adhesive for the type of tile selected.
Add a fresh layer of concrete around the edges of the pool. Mix the concrete according to the manufacturer's recommendation and spread a thin layer evenly around the pool area. Allow to dry for at least 48 hours before use.
Place new lawn furniture and landscaping items around the pool. The final touch to a new pool is the surroundings. Plant new shrubs and grasses around the area and place new tables and chairs around the deck.