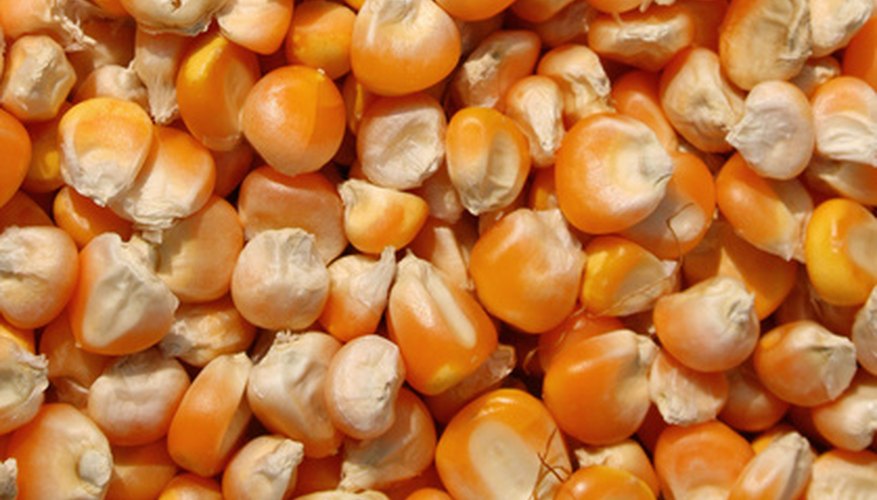 One of the simple joys of summer is the taste of sweet corn fresh from the garden. If you're adventurous, you can save sweet corn seeds from the current crop and plant the seeds in your garden next year. Saving seeds can become a fascinating hobby, a way to economize on the food budget, or a way to save specialized or heirloom seeds, or seeds that are difficult to locate or are no longer commercially available.
Choose a firm, ripe ear of sweet corn early in the growing season. Select the ear of sweet corn from the healthiest corn plant you can find.
Leave the ear of sweet corn on the corn stalk, and cover it with a large brown paper bag. Use a rubber band or a piece of string to tie the bag securely around the ear of corn, so insects won't be able to enter the bag.
Remove the ear of corn from the stalk at the end of the growing season. Pull the corn husk back, but don't remove it completely. Hang the ear of corn upside down in a room where no mice or insects can get to the corn. Leave the ear of corn for two to three months, or until the kernels are dry.
Strip the sweet corn kernels carefully from the cob by twisting the cob with your hands. Pick off any remaining silk or plant debris.
Place the sweet corn kernels in a paper bag, and store the bag in a safe, cool place until you're ready to plant the seeds. If you don't have a cool place safe from bugs and rodents, store the sweet corn kernels in your refrigerator.
Plant the sweet corn kernels within two years.