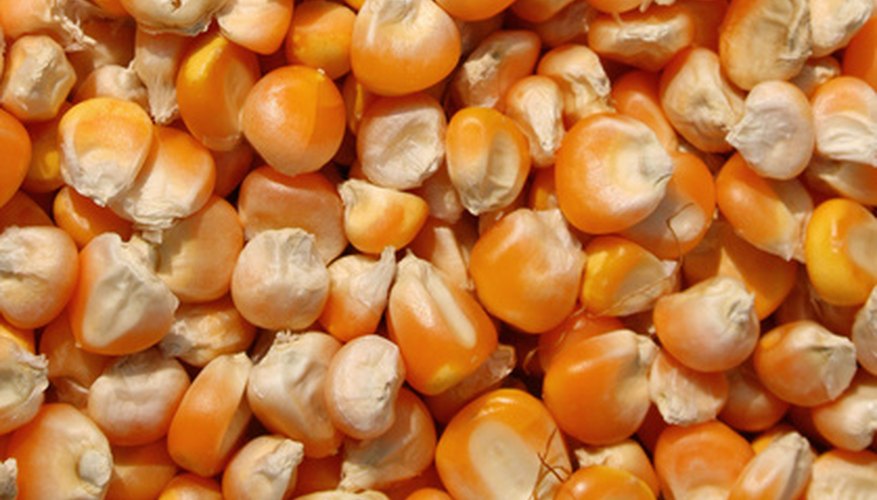 Sweet corn produces sweet, tender ears of corn, typically between 7 and 9 inches long. Classified as early, midseason or late corn, the time to maturity ranges from 65 to 90 days. Corn requires well-drained soil with a pH between 6 and 6.5, which can be determined by a soil test kit available at your local hardware or home improvement store.
Place the corn seed in a large bowl. The seed swells with soaking and may double in size. Choose a bowl that will accommodate the increased size.
Pour lukewarm water over the corn seed, filling the bowl to within 2 inches of the top. Seeds that float to the top are not viable seeds. Remove and discard. Place in a warm area to sit overnight.
Drain the water and plant in prepared garden soil to a depth of 1 inch. Plant four to six corn seeds in a cluster. Space individual seeds 2 to 3 inches apart. Space clusters 12 inches apart in rows 24 to 36 inches apart. Firm down with the back of the hoe and water well to thoroughly moisten the soil. Corn germinates in seven to 14 days.
Things You Will Need
Corn seed

Large bowl

Lukewarm water
Tips
Corn may be planted several days before the last expected frost.

Side dress corn when it is 4 to 6 inches high with 5-10-10 fertilizer, following the recommended application rate. Work into the soil with the edge of the hoe to provide a boost of nutrients.

Plant corn in several rows to encourage pollination. Two or three short rows produces better corn that one long row.