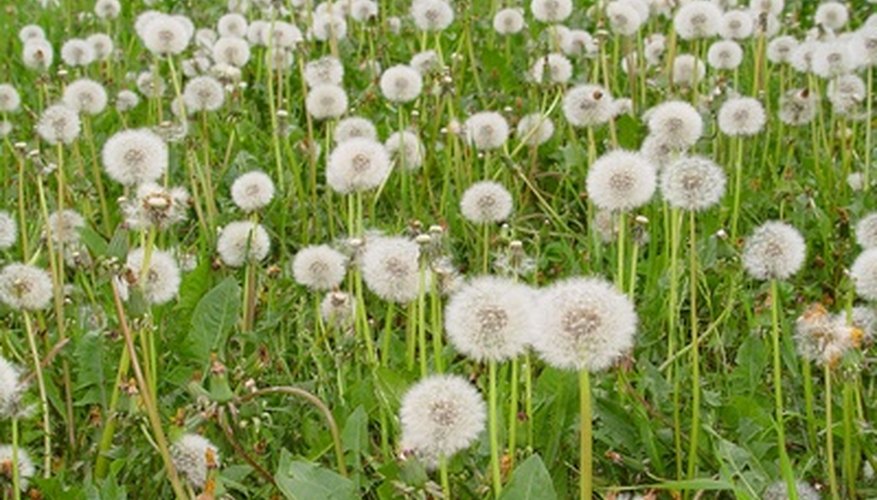 Weed trimmers have small, two-cycle engines with a grass trimmer attachment at the end of a long body, used for precision cutting in the yard. These small engines have a carburetor as part of the operation system. Carburetors are responsible for mixing air and fuel together so that the engine will run. Weed trimmers have two or three screws that can be turned to adjust the speed of the engine when it is idling, slow, and when it is running at full power. Adjusting the carburetor screws will keep the engine from cutting out and reduce fuel consumption.
Adjusting the carburetor
Locate the carburetor and find the low speed screw, usually marked with an "L," the high-speed screw, marked with an "H," and the idle-speed screw, which is sometimes marked with "LA."
Remove the blades of the cutting head to prevent injury while adjusting the carburetor.
Turn the high-speed screw counterclockwise until it is all the way open. Adjust the low-speed screw so that it is all the way open. Start the weed trimmer and let it warm up for three minutes.
Adjust the high-speed screw so that it is halfway between the highest and lowest setting. Do the same for the low-speed screw.
Turn the idle screw slowly clockwise until the engine runs smoothly without sputtering.