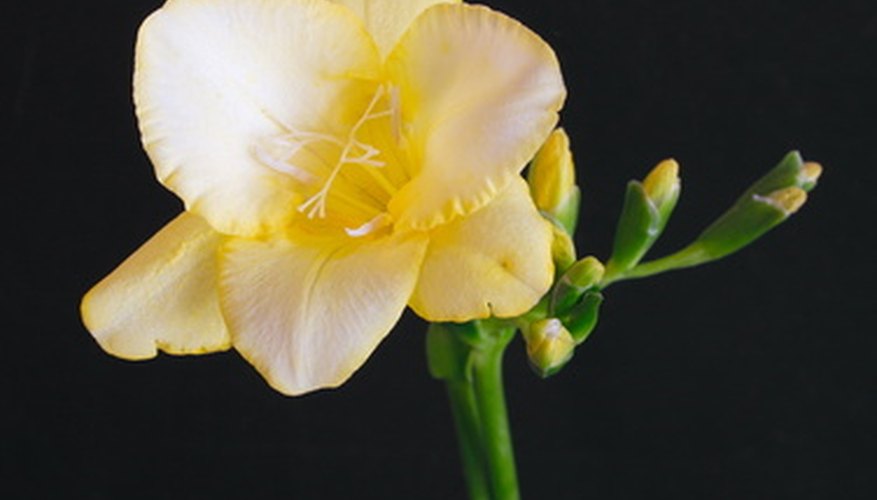 Freesia belong to the iris family, and are corms with leafless stems and fragrant flowers. Each stem is sharply angled below the one-sided row of trumpet-shaped flowers. The flower colors are white, yellow, orange, pink and purple. It is popular for its fragrance, although not all hybrids are scented. Freesias grow in USDA hardiness zones 9 to 11.
How to Grow Potted Freesia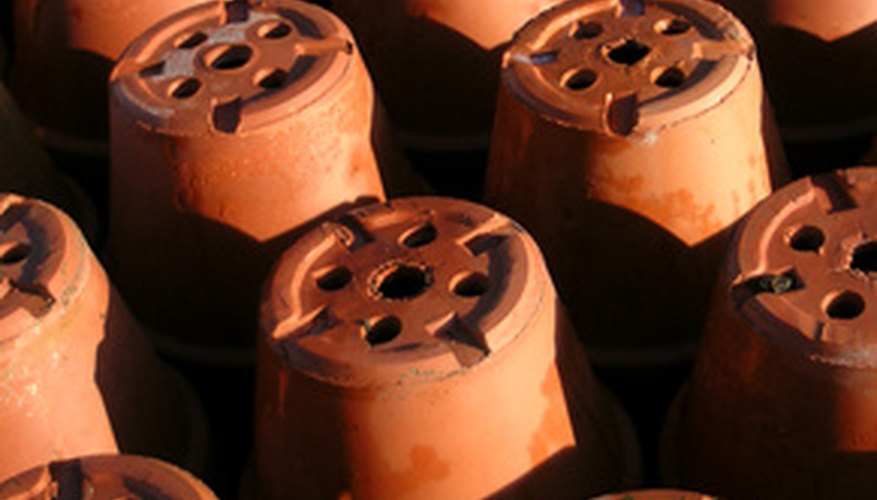 Freesia can be started from seeds indoors. They need to be soaked in warm water for a full day and then planted 1/4 of an inch deep. Freesia started from corms will need the right pot depending on the number being planted. An 8-inch pot will hold enough space for nine corms. The pot must have good drainage holes on the bottom. The soil can be any good potting soil found at a local nursery. Once the corms are potted, they should be placed in a sunny window. Plant freesia in the fall so the roots and sprouts can develop through winter, and blooms will open in the spring. For a freesia to grow again next year, the leaves should be left after the flowers have stopped blooming. They gather nutrients for blooming again. After the leaves turn yellow and die, they can be removed. The pot can then sit dormant for a few months.
How to Grow Freesia in Gardens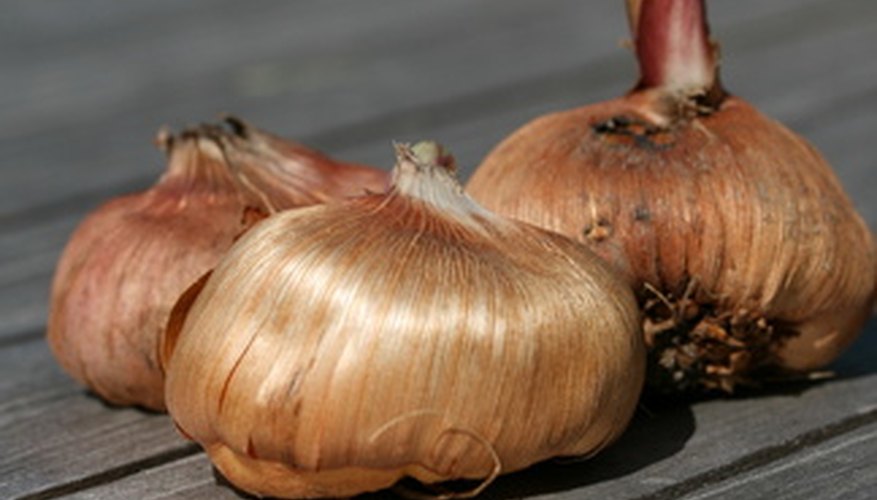 Freesia started indoors can be moved outdoors or the corms can be planted directly outdoors. Corms should be planted approximately 5 inches deep and spaced about every 2 inches. In the South, corms can be planted in the fall. In the North, Freesia cannot be planted until after the last frost. It can take two to three months before the plants begin to grow up from the ground.
How to Care for Freesia
Freesia require full sun and good drainage. They can grow 12 to 18 inches in height with thin stalks.They like to grow in moist manure soil. They need to be fertilized lightly after they are established. Freesias need to be watered well until they flower. Then watering should be slowly tapered off as they bloom and stopped once the flowering season has ended. In the north they may bloom only one season.
Insects and Disease
Freesia is relatively disease-free and not bothered much by insects. The mosaic virus is the virus that most affects freesia. The disease is caused by at least five different viruses. Symptoms can range from mild to severe. If the plant is infected early, the more severe the symptoms will be as the plant grows. It can be detected by patches on the leaves of normal color mixed with light green or yellowish colored patches. The virus affects many plants, but with freesia it is best to remove the affected plants.
History and Meaning
The name Freesia is in tribute to Friedrich H. Freese, a German doctor who lived in the 19th century. The plants originated in South Africa. They are included in the family with gladiolas, iris and crocus. The name refracta means "broken."