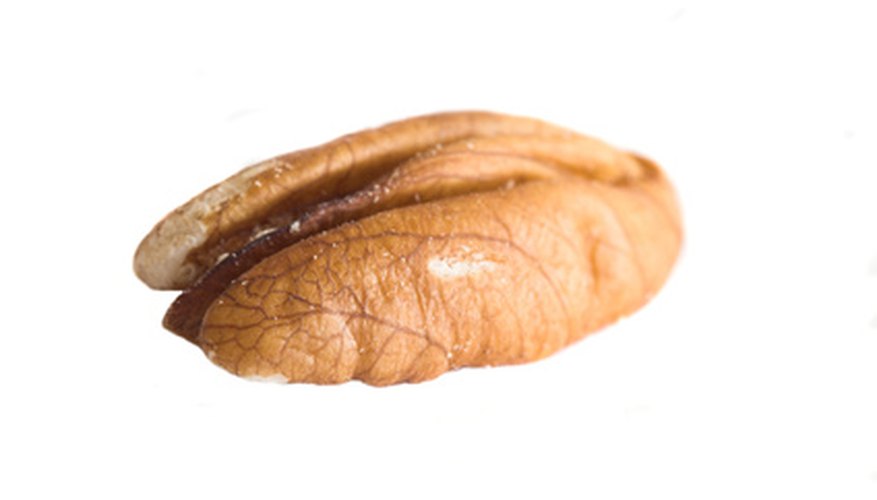 Black walnuts only come from a native tree found in some areas. You won't find these gems in most stores as they typically only sell the English walnut variety. Having the opportunity to harvest your own black walnuts is a rare opportunity. Black walnuts contain an extremely hard shell with an outer husk that must be removed first. Most will find the processing of harvesting, curing and shelling black walnuts, although time-consuming, to be worth it.
Shake tree limbs back and forth to dislodge ripe black walnuts--the husk of a ripe black walnut changes from solid green to yellowish green and will show an indention when pressed on with your thumb. Use a ladder, if necessary, to reach higher limbs. Many black walnuts fall naturally to the ground when ripe, so harvest those first.
Pound the husk of each walnut with a hammer on each side to remove the outer husk. Or place in a bucket filled with one part water to three parts nuts and add a handful of gravel. Stir the mixture until the husks come off.
Wash unshelled nuts with a garden hose outside to remove leftover dyes and dirt.
Place the walnuts in a shallow container and set in a cool, dry area out of sunlight to cure for two weeks.
Break open a nut by hitting it with a hammer to check if the nut has cured sufficiently. The kernel should break crisply, if cured properly. Improperly cured walnuts may mold.
Soak the walnuts in hot water for 24 hours before shelling.
Unshell one nut at a time by hitting it a hammer to expose the nut.