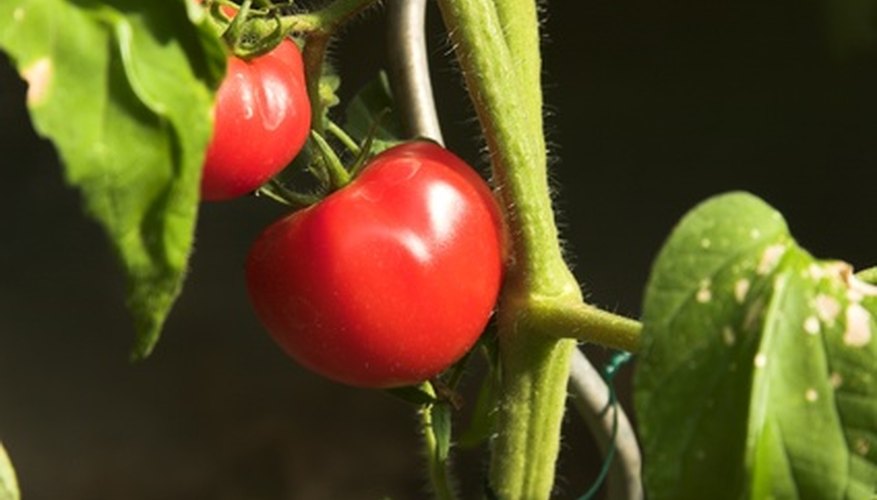 There are several methods of planting vegetables that are useful to the gardener who wants to grow food within a limited amount of space. It is possible to incorporate more than one of these methods into a garden. These methods can be used in almost any climate.
Container Gardening
Container gardens can be incorporated into the smallest of spaces, including a balcony connected to a second floor apartment or along the steps to the front door. Many different types of vegetables can be grown in containers, including tomatoes, zucchini and peas. It is also possible to grow more than one item in a container, depending on its size.
Gardening Up
Using trellises allows the gardener to grow up. A trellis can easily be attached to a patio or other area. It is possible to grow peas and beans this way, as well as cucumbers and tomatoes. This method helps you to get the most from your garden space, and can be incorporated into container gardening. This type of garden is easy to create.
Lasagna Gardening
Patricia Lanza recommends this type of gardening, which does not require fancy tools such as a tiller, and incorporates the uses of items such as newspaper and grass clippings from your own lawn. Lasagna gardening requires no weeding. It is a way to grow vegetables organically with much less time and effort than a regular garden plot.
Square Foot Gardening
This method uses raised beds and grids to save space. Mel Bartholomew introduced this method through his book on the subject, as well as his foundation's Web site. This type of garden can be located almost anywhere, even in small areas. It can be incorporated with methods to grow a garden up, such as a trellis. It is easy to protect from pests.
Tabletop Gardening
This type of outdoor gardening can be used by people with back problems, the elderly and those who have to use a wheelchair. There is no need to bend over, and vegetables grow easily on it. Holes can be drilled into the bottom for drainage if desired, or a drawer can be placed under the tabletop bed for gardening tools.