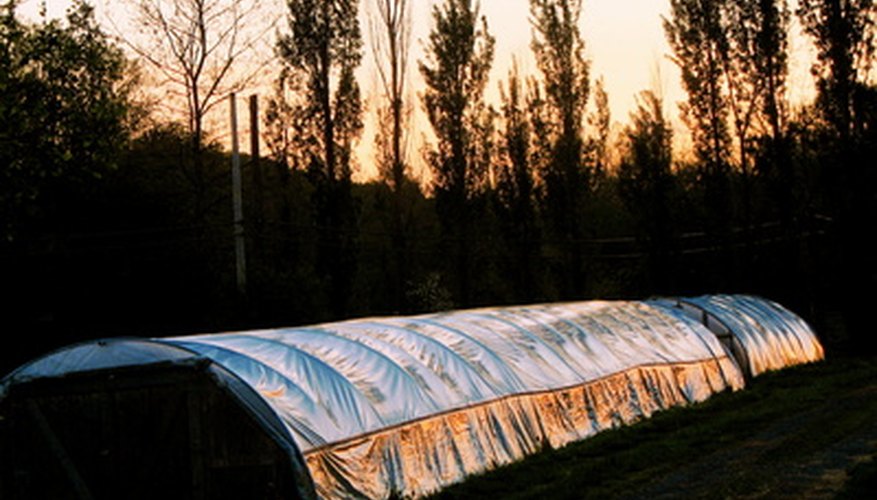 A plant nursery established as a home-based business is a good way to earn extra income. It is a business for someone who loves working outdoors and growing beautiful plants to sell. It seems like everyone wants to have a beautiful lawn and garden but few people have the knowledge or resources to start or grow their own plants. This presents an opportunity for the homeowner with knowledge of growing plants to start a nursery business. But like any business, a plant nursery has challenges that need to be addressed for success.
Decide who your customers are going to be based on your location. For example, decide if you are selling directly to the public or to another nursery business. If you live in town on a busy thoroughfare, you might sell directly to the public. If you live in the country, you might sell to wholesale nurseries, retail nurseries or florists.
Contact your local county agricultural extension office and state office of the United States Department of Agriculture. Both agencies provide information on starting a successful nursery business, as well the licensing requirements. You will not be able to sell your product legally without the proper agricultural licenses and inspections. The licenses are required to prevent movement of insects and plant disease from one location to another.
Check with your insurance agent if you are going to have outside visitors or hired labor. You can get sued if someone is injured on your property.
Choose the plants you are going to grow based on the space available and the market demand. For example, if you live in an area with young families, and are selling to the public, your customers may be interested in landscaping plants, such as shrubs and trees, for their new homes. If you live in a community populated by older adults, your customers may be more interested in vegetable plants, herbs or bedding plants.
Also, what you grow depends on the space available. You maximize profit by growing the plants that bring in the most profit in the smallest amount of space. For example, if tomato plants bring in more profit in the same amount of space as pansies, you will grow tomatoes. Keep good records so you always know what plants are the most profitable at each part of the year.
Secure a reliable wholesale source for potting containers, plants, seeds, potting soil and irrigation supplies. You cannot afford to buy supplies at retail cost because it will adversely affect your profits. You cannot compete with others in the business if you are paying more for your supplies.
Erect a greenhouse or other work space that allows you to pot and propagate plants. A water supply must be located nearby. The nursery business is dirty and messy. If you plan on customers visiting your location, the processing area needs to be separate from the display area where you are selling plants. Also, the customer area should be separated from fertilizers, fuels and chemicals and be in a safe place to walk and shop without a chance of slipping or other injury.
Things You Will Need
Planting Containers

Potting soil

Greenhouse

Water source

Business plan

Record keeping materials