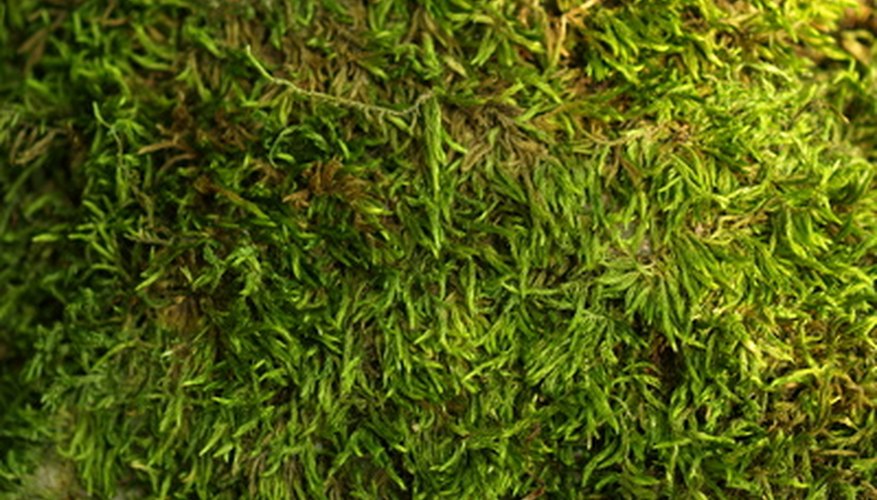 While moss is an economical alternative to a grass lawn, all mosses need certain conditions in which to thrive such as moist, poorly drained, acidic soil and lots of shade. Also, moss lawns do not handle foot traffic well so be sure few people will traipse across it. Unlike grass, moss does not produce seeds as it spreads by spores instead. Moss also stays green year round if given enough moisture so you do not have to worry about an ugly brown lawn for half of the year.
Clear away any rocks with a rake and pull up any weeds by the roots in the area you want to plant your moss lawn.
Plant moss in the early spring or autumn when it is moist and rainy outside. Cut the moss into strips about 2 inches wide and 8 to 12 inches long. Break apart the moss's roots and lay them out in the lawn area, spacing them about 3 to 4 inches apart. They will grow into each other.
Combine 2 cups of moss with 2 cups of buttermilk in a blender and liquefy it until it is thoroughly combined. Spray the mixture over the newly planted moss lawn to help it grow more quickly.
Water the moss lawn well, keeping the soil moist if there is no rainfall, for the first year after planting.