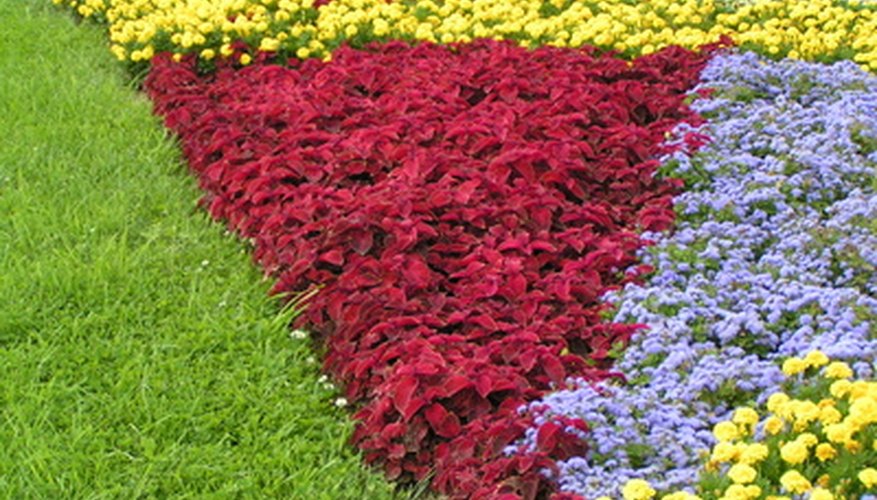 Lawn edging material can help prevent grass from encroaching on flower beds or garden pathways. Unlike decorative pavers, lawn edging is not meant to be a visible part of the landscape design. Lawn edging is put into the ground, with only 1/2 inch of material above the soil level; the benefit of proper installation is that you can go over the top of the edging material with a lawn mower, eliminating the need to use a separate trimmer along the edge line.
Mark the beginning and the end of the lawn edge line with a wooden stake. Tie builder's string between the two stakes to create a straight line. The stakes and the string will guide you as you cut the lawn for the edging.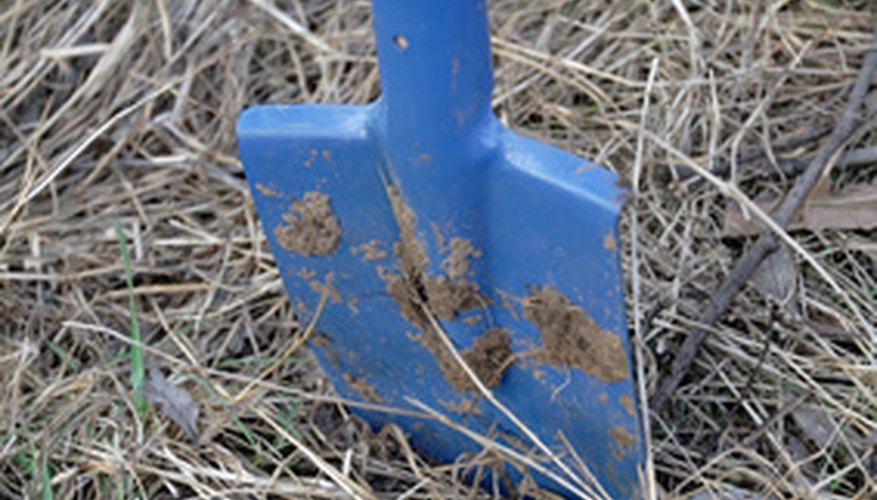 Insert a square spade 4 inches deep into the lawn at the beginning of the string line. Continue to cut the lawn along the string line.
Snap the ends of the edging together to fit the length of the lawn crevice. Metal and plastic edging material comes in 8-foot lengths that are 4 inches wide.
Cut the end piece of edging to fit the crevice, if necessary. You can cut either type of lawn edging with a hacksaw. File the cut with a metal file to round off the cut end.
Put the length of edging into the 4-inch cut in your lawn. Prop the back of the edging material against the vertical edge of the ground. The top of the edging should be close to ground level.
Adjust the height of one end of the edging material to raise the top rim 1/2 inch above soil level. Hammer a stake into the crevice to hold the edging material at the proper height. Most edging material packages include installation stakes. Work your way down the line; adjust the height and then stake the edge material in place.
Put soil back in the crevice to cover the stakes and secure the edging material. Pack the soil firmly against the edging.