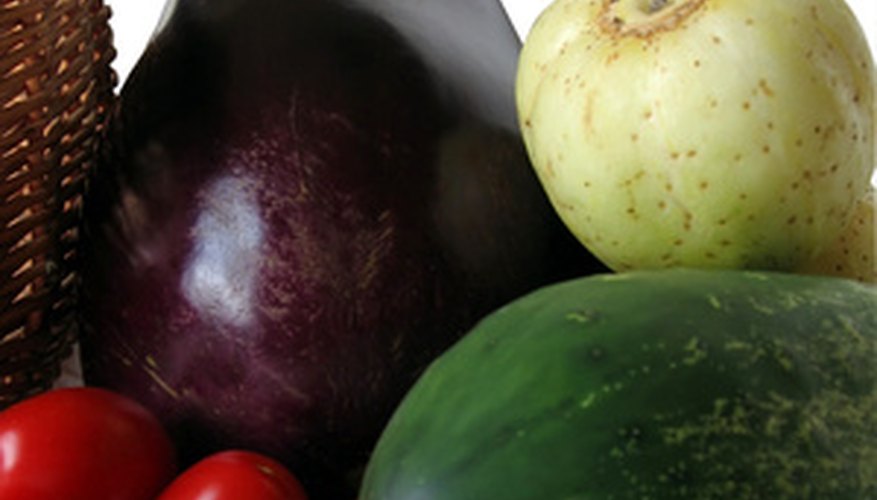 Vegetable lovers in Ohio need only to have a location that receives at least five hours of direct sunlight each day in order to successfully grow vegetables in containers. This is good news for residents with limited mobility or limited growing space. Plan for plenty of soil and water as vegetables grown in containers need plenty of space to expand and retain water. Several types of vegetables can be successfully grown here.
Peppers
Hot peppers or sweet peppers grow well in Ohio. Sweet pepper varieties to choose include Sweet Banana, California Wonder Bell, Purple Beauty Bell and Redskin. Hot pepper varieties to grow in containers include any type of jalapeno pepper, Bulgarian Carrot and Thai Hot. Two gallons of soil is needed for each pepper plant. Plant pepper plants 2 to 3 inches deep in the container. An 8-inch pot should be chosen for one or two pepper plants and a 15-gallon pot for up to five pepper plants.
Tomatoes
Tomatoes are easy to grow in containers for residents of Ohio. Cherry tomato varieties to plant include Husky Cherry Red Hybrid, Small Fry, Yellow Pear and Tiny Tim. Slicing varieties include Better Boy, Early Girl, Better Bush and Celebrity. Tomatoes do well in 5-gallon pots or bushel baskets. Cherry tomatoes should be planted 2 to 3 inches deep in the soil, while the larger slicing varieties need to be planted 3 inches deep in the soil. Gardeners should begin with healthy tomato plants that are at least 6 inches tall rather than tomato seeds when planting in containers.
Spinach
Spinach is a good crop to grow in containers. It does well in window boxes placed in a sunny window or shallow containers set outside. Good varieties of spinach to grow in Ohio include Renegade, Melody Hybrid and Space Hybrid. Gardeners may begin with spinach plants planted 2 to 3 inches deep or seeds planted 1 to 2 inches deep in containers holding approximately 2 gallons of soil or soilless mix. A soilless mix contains peat moss, vermiculite which is a natural mineral, and lime to balance soil pH. Soilless mixtures aid with water retention and proper soil balance.
Radishes
In Ohio, radishes will grow well in containers that are approximately 10 inches deep. It is recommended that Ohio growers begin their radishes from seed by planting 2 to 6 inches deep and 4 to 6 inches apart in the containers. These should be planted in spring or summer. Some varieties to consider for planting in the Buckeye state include French Breakfast, Cherry Belle, Comet, Burpee White, Early Scarlet, Sparkler and Cherriette Hybrid.
Eggplant
Eggplant should be grown in a 10-inch container with at least 3 gallons of soil. Plant eggplant seeds 2 to 3 inches deep in the container. It is not recommended that you plant more than one plant per 10-inch container due to the size of the mature eggplant. Some varieties of eggplant to choose from include Black Beauty, Snowy White, Millionaire, Morden Midget, Dusky, Rosa Bianca and Bambino.
Broccoli
Any variety of broccoli may be grown in garden containers in the state of Ohio except Crusader. Two of the best varieties include Super Blend and Purple Sprouting. Plant broccoli plants in a container that is at least 20 inches deep. Use 5 gallons of soil per plant. Broccoli plants should be planted approximately 6 inches apart and 2 to 3 inches deep in the soil.