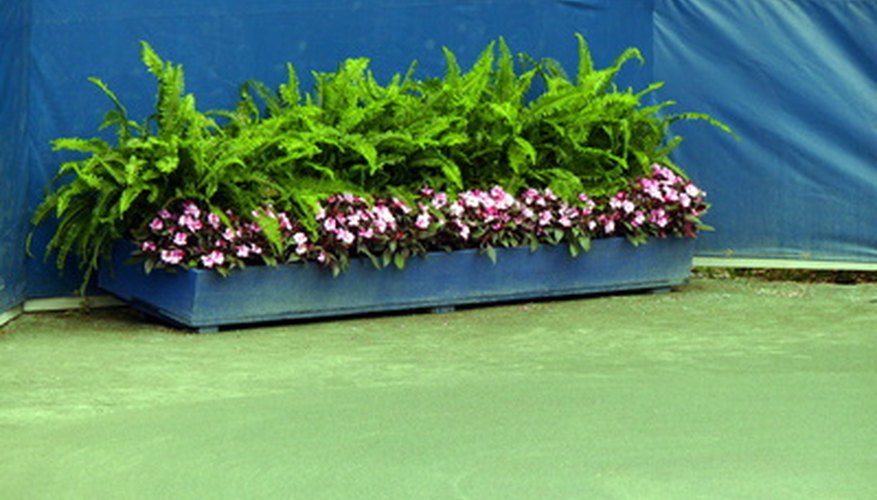 Gardening herbs is a rewarding hobby that will pay off most in the kitchen. Consider the possibilities of growing your own mint, parsley, oregano and dill. For those with children, flower herb gardens are a butterfly magnet. Some herbs such as mint spread vigorously, and will grow best in an herb garden box. Herb garden boxes require woodworking experience. When making a planter box, cedar should be at the top of the wood supply list because of its natural anti-fungal and anti-mold oils.
Lay out four of the 4-by-6 cedar boards to form a square.
Place the 2-by-2-inch boards. Set them upright inside of the square at all four corners and the center of each board.
Secure the 4-by-6 boards to the 2-by-2 boards with wood screws. Before placing in the screws, drill a hole that is one size smaller than the wood screws. This method ensures easier screwing.
Stack two more rows of 4-by-6 boards, securing them to the 2-by-2 boards as you go and spacing them with a 1/4-inch gap between boards. This small gap ensures better aeration and drainage of the garden box.
Secure the 2-by-6 boards to the top of the garden box, laying them flat to form a ridge.
Turn the box over and secure the cedar plywood piece to the bottom by placing screws every 4 inches, using the drill.