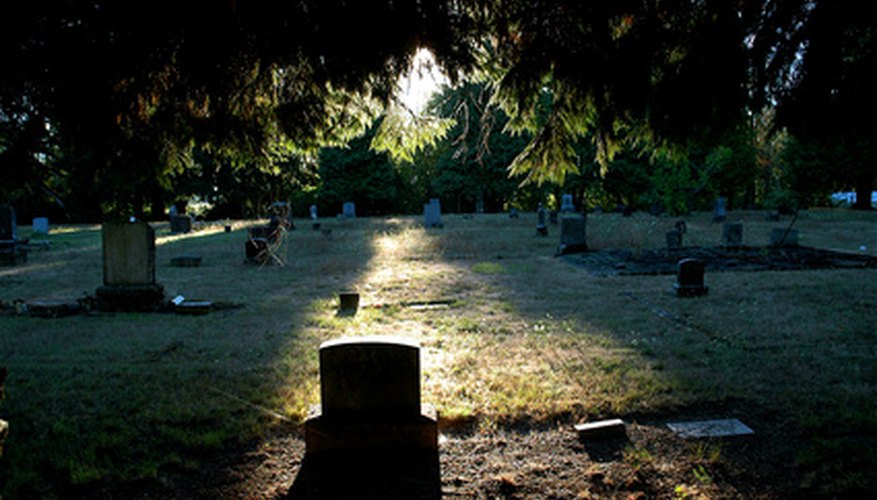 We spread blankets over our children and loved ones when they are cold. It gives us comfort to spread the protective covering. You may find solace by draping a blanket of fragrant evergreens on the grave of your loved one after a burial or for the cold winter season. The grave blanket symbolizes spreading love and care over the resting place of a deceased family member or friend. Use a variety or single type of evergreen to make a 3- by 6-foot or smaller grave blanket.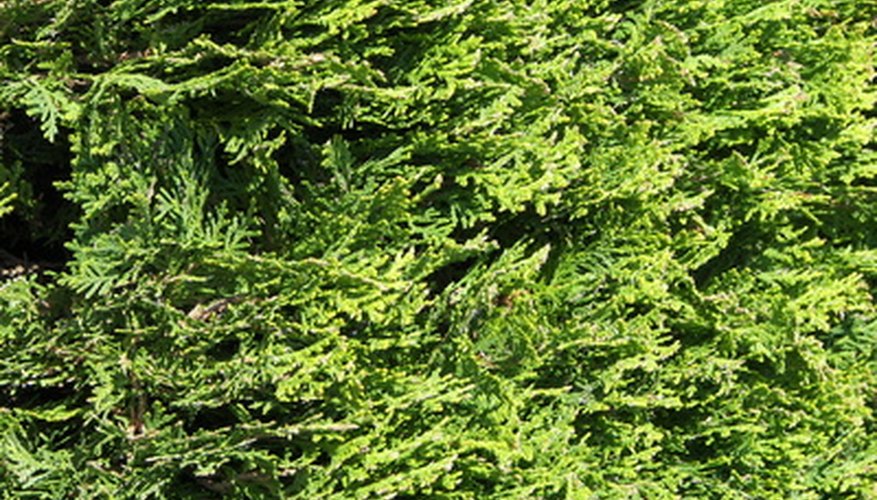 Cut or break the tips off of evergreen branches from trees or shrubs. Cut tips that are 4 to 10 inches in length. Use lopping or pruning shears to cut the branch tips at a 45-degree angle.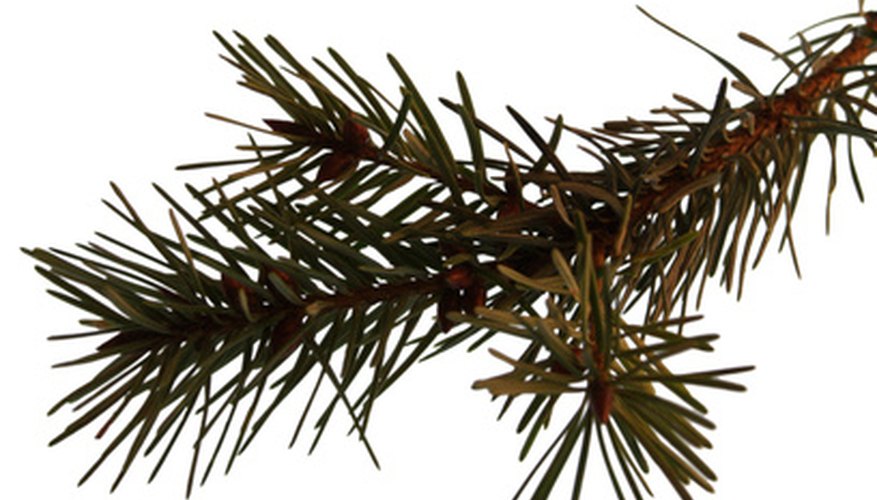 Place the foam sheet on a large work surface.
Insert longer evergreen tips into the ends of the foam. If the end of a tip splits open cut it off at an angle to make it easier to push into the foam. Go down the long sides of the foam sheet to create the outer edges of the evergreen blanket
Insert shorter pieces of greenery at an angle into the top of the foam. Press it in carefully to prevent the foam from breaking. Fill in the entire surface of the foam.
Place the evergreen blanket on the floor. Stand next to it to check for any bare spots. Use light greenery such as cedar to fill in any empty areas on the project.
Insert stems of silk flowers into the foam sheet for an optional seasonal look. If using real flowers place them into florist water pick tubes. Carefully insert florist tubes at an angle. Add a ribbon bow to the center of the blanket. Attach cones to wired sticks and insert them into the foam for a fall or winter decoration.